Senate bus shelter campaign goes on the air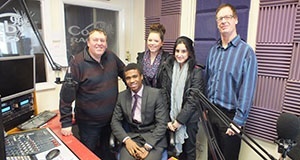 Sixth Form students from our Senate who have been campaigning for a bus shelter to be put up at the bus stop outside the CBA gates have appeared on BBC Radio Northampton and Corby Radio this week.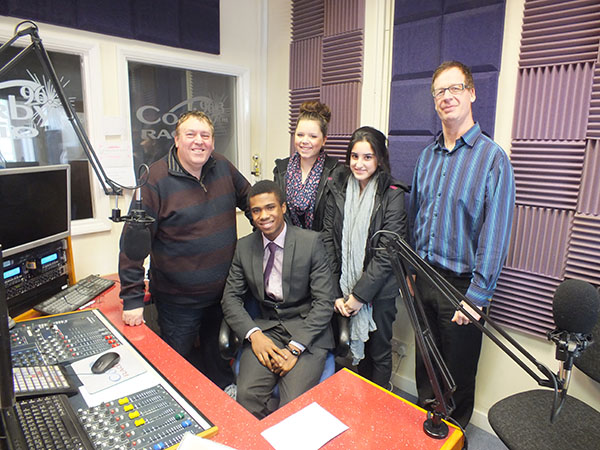 Our Head Boy and Girl, David Graham and Ellie Mae Moore, and Sixth Form representatives on the Senate, Morium Akter and Andile Chiwuta, have put their case forward for the shelter at several meetings since the start of the school year.
They have met with bus companies, councillors, Corby Borough Council's chief executive Norman Stronach and a firm which sells bus shelters.
Ellie and Morium told reporter Martin Borley from BBC Radio Northampton all about their campaign when he visited CBA on Monday and the report was broadcast on Tuesday morning.
Ellie, Morium and David spoke live on Corby Radio about the campaign on Wednesday.
To listen to the report on Radio Northampton click here and to listen to the live broadcast on Corby Radio click here.
The group visited County Hall in Northampton on Tuesday morning to tell county councillors about their campaign.
Ellie said: "We've learned so much in such a short time by doing this campaign and it's given us experience of presenting our case in meetings to lots of people. In our interview with BBC Radio Northampton we spoke about why we think a bus shelter is needed and what we've been doing so far to try and make it possible."