Inclusion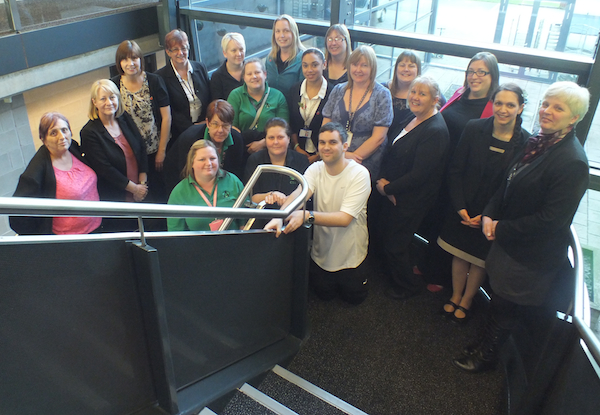 Corby Business Academy is committed to supporting the needs of all learners and providing appropriate challenges for all; supporting those students who may have special educational needs to those who are gifted and talented. The Academy's four levels of differentiation within all lessons mean that all students can challenge themselves to success and reach their full potential.
Designated Special Provision
Designated Special Provision (DSP) is where very special students are taught and supported by very special staff.
Three of our classes are based within faculties and many of the students access mainstream lessons.
Our classes each have their own teachers who teach the majority of the curriculum but they also have subject specialists for some subjects, such as sport and science. The older students are able to experience college life one or two days a week which gives them a taste of life beyond school.
Throughout the year the students and staff in the DSP will be holding charity events.
We believe that every child and young person matters within the Academy and we work hard to ensure that all students are encouraged and supported to achieve their full potential.
Gifted and Talented
These learners are highlighted in the curriculum as those who are exceeding the expected achievement of their age group.
These students will be offered the opportunity to join the Gifted and Talented Enrichment programme, through which they will be offered a number of 'Opportunity Classes' from different areas of the Curriculum, such as 'Game Maker' from MAIT, 'Newshounds' from COMMS and visits to external events such as the 'Rockingham Science Festival'.
During their later years at the Academy, there is also the chance for Key Stage 4 learners to get an early experience of University life with Be The Best and The University of Northampton.
Corby Business Academy Special Educational needs (information) Regulations Clause 65
To access the Corby Business Academy Special Education needs (Information) Regulations Clause 65 document click here