Mathematics and Information Technology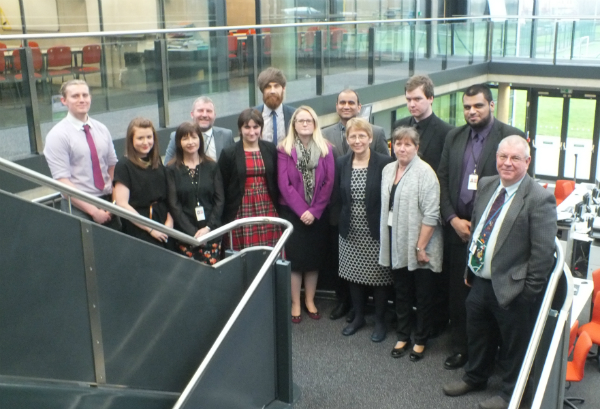 Welcome to the Mathematics and Information Technology Faculty, where students will develop their knowledge of the international languages of Maths and ICT.
They will learn the functional skills of numeracy and computing, necessary for their future careers and have opportunities to be creative problem solvers.
They will discover how to use mathematics to describe and make sense of the world around them and appreciate the awe and wonder of natural patterns and connections.
They will learn to use a range of software in an integrated way with other technology such as cameras and sound recording equipment.
In the Faculty we have a wide range of resources and facilities including five ICT suites, dedicated Mathematics rooms and a huge array of practical equipment and books.
At Key Stage 3 all students study Maths and ICT, at Key Stage 4 all students continue to follow a variety of Maths courses and some choose to follow qualifications in ICT. They will have the opportunity to gain a whole host of qualifications including A Level and Vocational GCE, GCSE and OCR Nationals and Adult Numeracy Level One and Two.
Students will also have the opportunity to choose to study finance, learn how to manage money and the essential life skills of budgeting and financial planning.
This study will also lead to GCSE equivalent qualifications, potentially giving students up to seven GCSEs from within our MAIT Faculty. The staff team are experienced subject specialists, enthusiastic to share their love of both ICT and Maths and ready to challenge all students to strive to achieve their absolute best.
We have invested in new text book resources including maths homework text books for all students, alongside many ICT based resources. Almost all of Year 11 will be taking GCSE Maths in November and Year 9, 10 and 11 students will be taking on-line Numeracy tests as soon as they feel confident that they are ready to pass.
Students have already risen to the challenge of working at higher levels and we are impressed by their commitment to completing on-line homework and emailing their teachers questions and completed work.
Many have also chosen to stay on at the end of day to make use of the computers and benefit from the additional support available from their teachers'.