Physical and Natural Sciences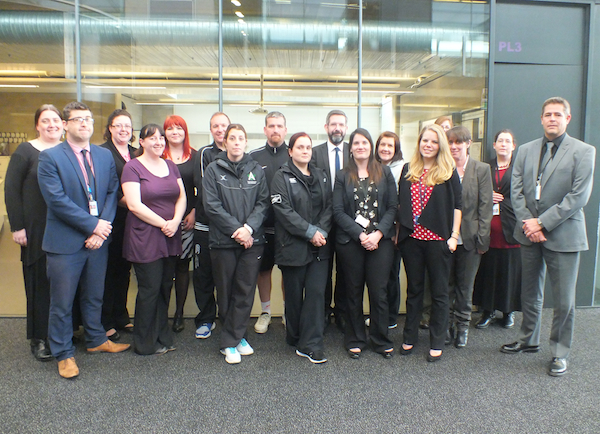 Welcome to PNS, Physical and Natural Sciences.
In this Faculty our staff are qualified in Science, Active Sports, Dance and Public Services.
We have a superb team of individuals who bring together their experience of the world to enable young people to achieve in both academic and physical pursuits.
We aim to improve their understanding of the world, to harness their desire to explore it while becoming physically and mentally active.
Every week, all students receive Active sports skills and Science education.
At Key Stage 4 and 5, all students are also offered active time in which they have opportunities to play sports or participate in individual activities like trampolining, health and fitness, cheerleading and dance. Many of our Sixth Form students take the Sports Leaders course where they work with local junior school children.
Many of our young people have taken sports, dance and Public Services into Key Stage 4 at Level 2 and our Sixth Form students are also studying Sport, Dance , Public Services and Sciences at Level 3.
We have had a 100 per cent pass rate in the Community Sports Leaders Awards and the Dance Leadership Course - which is the first of its kind to be offered in the county - was also passed by each student who took the courses.
With our Fitness studio (which offers weight training, indoor rowing, spinning and health related fitness) and our Dance studio, staff get the chance to be active too. We have over 20 Active and Science clubs running throughout the week in session 4.
We have established a new biology club ''Hogwarts'' and our Pet Club has continued to be one of the main attractions, in science. In Active, we have martial arts and archery, attracting students of all years to participate in activities perhaps they have never had the opportunity to experience before.