The Associate Principal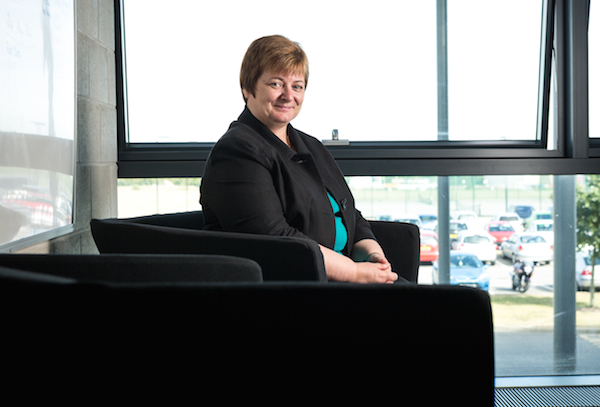 Letter to Parents (July 2016)
As we approach the end of this very busy academic year, it is important to stop, look back, and smile with pride at the many achievements of our students and staff since I last wrote at Easter.
Such achievements include Karolina Kontor who came third in the national Translation Bee while our musicians won their classes at the Oundle Festival.
Students continue to have success at the Junior Maths contest and our Unit Provision Team was judged to be the best Special School/Unit Provision of the Year at the 2016 Northamptonshire Education Awards.
Our students were also successful in the first ever Brooke Weston Trust Sports Awards while the Active staff gained the Youth Sport Silver Award for the second time.
Much of the last two terms has focussed on examinations being sat by students in Year 10, Year 11, Year 12 and Year 13.
While students and staff have spent many hours after school and during holiday periods doing extra preparation, the enrichment opportunities for students continue.
Some examples of the opportunities offered include trips to Loughborough University, Leicester Museum, Norfolk, Aston Villa and Barcelona.
Students also had the chance to listen to screen writer and author Andy Briggs, see the incredible theatre production of Curious Incident of the Dog in the Night-time and know a lot more about wind turbines.
At the Prom I was also reminded of how our students have become young people ready to take their next steps to Sixth Form, Further Education or apprenticeship. Someone described the event as "the classiest Prom yet" and this is testament to all the young people who attended and the staff who organised the event.
While much of this letter is about looking back, the end of the summer term is also very exciting as we look forward to the possibilities of 2016-2017.
Year 8 students have chosen their options and are ready to start their GCSE and BTec courses.
Our Sixth Form Induction Days have given students hoping to join us next year a taste of what life is like in the Sixth Form.
The new Year 7 students joined us on Transfer Day and enjoyed their time getting to know the Academy, the staff and making new friends.
As an Academy we also face exciting times with our new school day.
Please continue to read about the life of the Academy on our website and by email.
I would like to thank everyone associated with the Academy for their commitment, dedication and hard work especially those staff that left us at the end of term moving on to new positions, to promotions and to other parts of the country.
Janet Duggan - Associate Principal