Uniform
Corby Business Academy is a modern building organised in a very similar way to a large city office. Like the best businesses, the Academy will have high expectations of everyone who works in it. All students are expected to do their best and to exploit their talents to the full. Students will wear a school uniform and in the Sixth Form formal office dress, such as that likely to be worn for a job interview, will be demanded. Indeed, students could often find themselves working alongside business people and possibly even potential employers. A similarly formal dress code will apply to staff.
Below are images of the uniform - which CBA students had a hand in designing.
Please ensure that your child's white shirt has a button that does up at the neck. This will ensure that the tie is correctly positioned.
​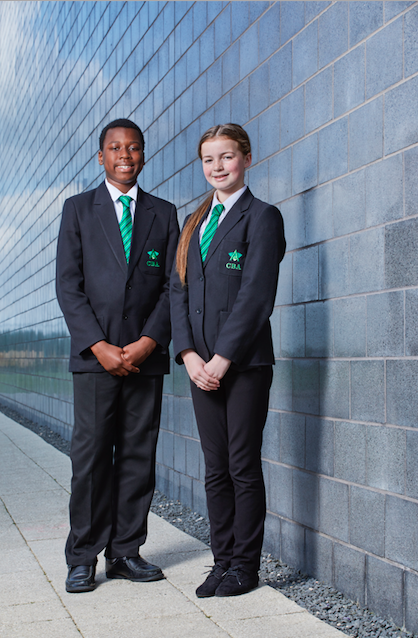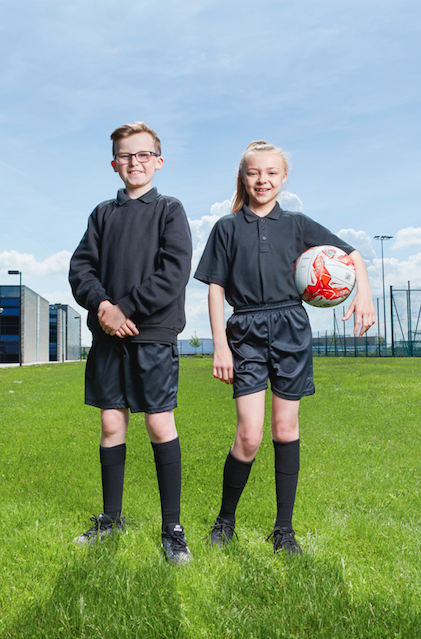 Boys' Uniform:

Name badge
Academy tie
White shirt
Black tailored ankle length school trousers
Black blazer with Academy logo
Black socks
Polishable or patent black plain shoes (no trainers or sports shoes)
Suitable carrying bag

Girls' Uniform:

Name badge
Academy tie
White shirt
Black tailored ankle length school trousers (not fashion trousers) or skirt - below the knee
Black blazer with Academy logo
Black socks or black tights
Polishable or patent black plain shoes (no trainers or sports shoes)
Suitable carrying bag
P.E. Kit ( available from Chroma)
Black and green polo shirt
Black shorts
Additional P.E. Kit - Optional (also available from Sportswear International)
Black and green PE skort
Black and green hooded top
Uniform Prices
Main Academy Uniform
To order the Academy's Main Uniform online click here
Academy PE Uniform
To order PE Uniform online from Chroma click here
To view PE Uniform Prices click here