University of Oxford Mathematics Conference - January 2016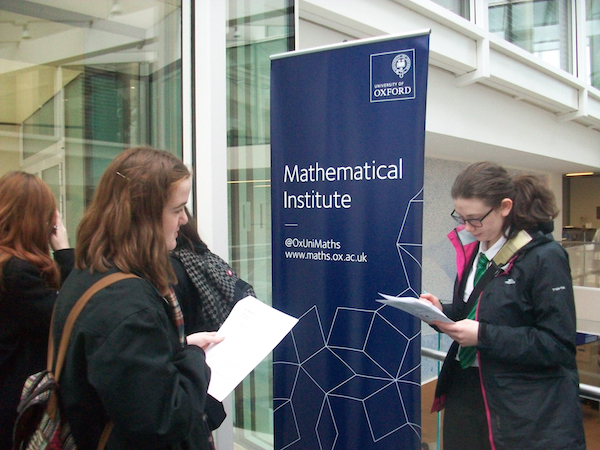 A group of our more able students have attended a mathematics conference at Oxford University.
The conference was designed by the university's Mathematical Institute and Department of Statistics to encourage girls in Year 9 to 11 to study mathematics at undergraduate level.
The school students were given the chance to attend lectures and take part in seminars and mathematics competitions.
Our students were all members of our Race to the Top initiative that is designed to encourage our more able students to raise their aspirations even higher.
Mathematics Teacher Charlotte Knight said: "The visit gave our students the chance to learn about studying mathematics at a higher level and the opportunity to experience life at a prestigious university.
"Our students really enjoyed the visit and at least one of them is now seriously considering studying mathematics.
"They attended a lecture about how data is analysed for medical trials which showed them how statistics can be used in real life scenarios and they really enjoyed that.
"Some of our students would like to study at Oxford University but do not think it is possible for them to do so.
"We hope trips such as this one will show our students at a young age that they can aspire to go to universities like Oxford."
Our Academy is running the Race to the Top initiative with our sister school Kettering Science Academy.