Dance Showcase was a hit with audience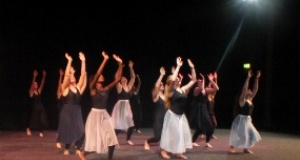 Our gifted dancers entertained hundreds of people with a lively mix of numbers at this summer's Dance Showcase.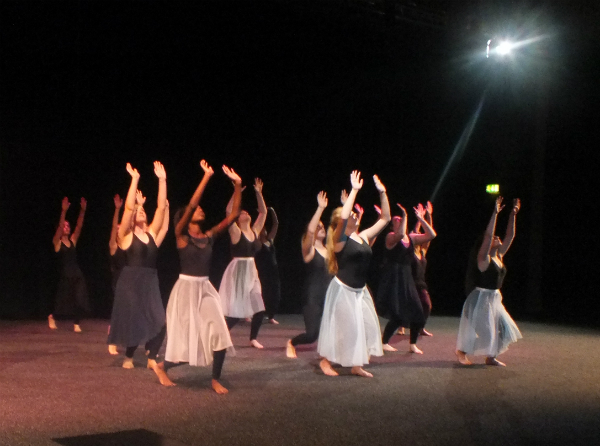 Our gifted dancers entertained hundreds of people with a lively mix of numbers at this summer's Dance Showcase.
About 200 visitors arrived at the Academy on Thursday night to see students from Years 7 to 13 perform 19 routines featuring ballet, jazz, musical theatre, the Charleston and contemporary dance numbers.
Dance Teacher Francia Dickinson said: "It was an amazing show. Every single one of our dancers worked really hard and put in lots of effort to make this show a success.
"For me the highlights were a dance by our Senior Dance Company to Shadowland from the Lion King Musical and our Sixth Formers performing a lively Charleston to It's You.
"I'd like to say a special thank you to Year 13 students Ellie Mae Moore and Charlie Bell who have choreographed numbers for this special event. They will start university in September and we will really miss them."
There were group performances by our Year 9, 10, 12 and 13 BTEC dance groups, Year 7 and 8 dance students, the Junior Dance Company, Senior Dance Company, Elite Dance Company and Year 12 and 13 dancers.
Year 7 and 8 students Rakkia Wills, Rebecca Jubane, Tiegan Flemming and Danielle Potter performed a charming piece of contemporary dance inspired by the movie Frozen to Do You Want to Build a Snowman.
Year 10's Tesha England and Ellie Wright choreographed a number which mixed contemporary, burlesque and jazz dance styles to the song Relations. It was performed by Tesha, Ellie, Aleksandra Nastalska, Scarlett Marshall, Lana Perry and Bethany Carey.
Year 11 students Erin Anderson and Rachel Eadie choreographed and performed an upbeat contemporary dance to Stay High.
Year 12 student Madara Vimba choreographed and performed a moving dance called Snow White which was inspired by the film Snow White and the Huntsman.
Year 12's Rachel Andrews choreographed a jazz musical theatre piece to Telephone which she performed alongside Madara Vimba and Sinead Flannigan.
Ellie Mae Moore choreographed a slow contemporary dance to I was Here which she performed alongside Charlie Bell and Year 10 students Eryn Lee Church, Samantha Loveday and Chloe Morgan.
Ellie Mae and Charlie also performed a challenging contemporary piece to Radioactive during their final duet.
In addition there was a special dance to Let It Go which was created by students at our Dance Camp during the Academy's first ever Enrichment Day earlier this term.
A video of the show will appear on our Academy's website shortly.
To see photographs from the evening click here