Assembly looks at Black History Month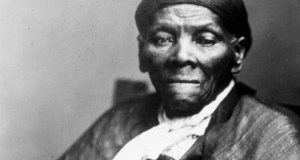 Students were introduced to key black historic figures during an assembly about Black History Month.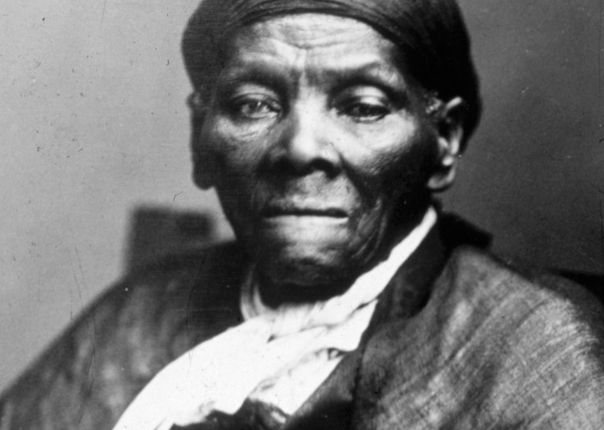 Students were introduced to key black historic figures during an assembly about Black History Month.
Black History Month runs throughout October and our assembly focused on the lives of Harriet Tubman (pictured above), Marcus Garvey, pioneering nurse Mary Seacole and writer Dr Maya Angelou.
Vice Principal Andrea Callender introduced the assembly by saying that students would probably have already heard of people like Martin Luther King and Rosa Parks but she hoped to introduce them to other people who fought for people's rights.
She also urged students to consider the words of Dr Maya Angelou, when she said: "Just do right. The truth is right may not be expedient, it may not be profitable but it will satisfy your soul. It brings you the kind of protection that bodyguards can't give you.
"Try to be all you can be to be the best human being you can be. Do it because it is right to do.
"Pick up the battle and make it a better world – just where you are. It can be better and it must be better but it is up to us."
Harriet Tubman was born a slave in Maryland in about 1820. When she was 25 she married a free African American.
Harriet ran an "Underground Railway" which successfully freed about 300 slaves. Every time she went on a rescue mission she put her life at risk.
Marcus Garvey (1887-1940) was a Jamaican born black nationalist who created the Back to Africa movement in America. He was an inspirational figure for later civil rights activists and helped African-Americans to return to Africa if they wanted to.
Mary Seacole was born in Kingston, Jamaica, in 1805 to a Scottish father and a Jamaican mother. She was a nurse and became known as the black Florence Nightingale of the Crimean War where she helped soldiers close to the front line.
Dr Maya Angelou was born in a segregated area of St Louis, Arkansas, in 1928. She was a poet, actress, dancer, singer and wrote seven autobiographies, three books of essays and several books of poetry.
She was also a civil rights activist who promoted self-examination, equality and friendship and believed that we are "more alike than unalike".
The assembly featured a variety of films about each of the individuals.
To find out more about Black History Month click here