No Pens Day boosts communication skills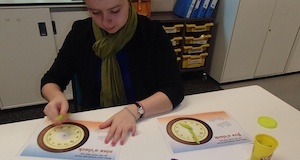 Students were challenged to put down their pens for a whole day to improve their communication skills.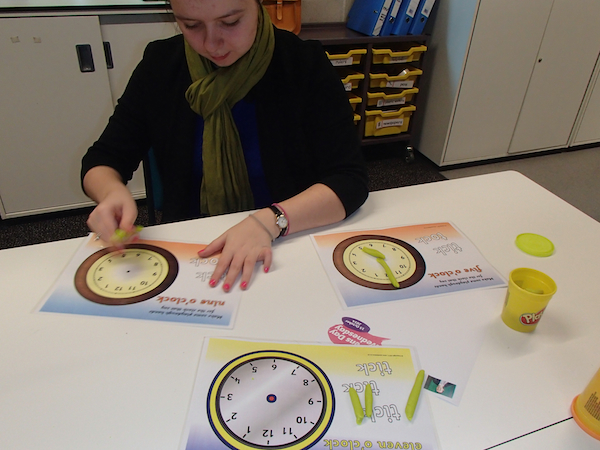 Our Unit students were challenged to put down their pens for a whole day to improve their communication skills.
Students and staff took part in The Communication Trust's No Pens Day last month which concentrates on speaking and listening activities.
Our students took part in a range of activities, including phonics games, role play, drawing with cotton buds in Art, making recycled paper and a discussion about criticism and assertiveness.
Teacher Caren Brown said: "Students were motivated, enthused and engaged by the variety of innovative teaching strategies.
"Students actually came up with alternative ways of recording themselves and challenged their teachers not to pick up a pen."
Janice Floodgate ran a Phonics game in English using the Ruth Miskin literacy sounds cards.
She said: "I said a word and the students had to work out if they had any of the letters and then organise themselves into the word.
"It was interesting to see the team work going on and the sounds were really clear as they tried to sound the words out."
During Geography lessons a group of students also went outside to study the natural environment.
A group of Sixth Formers took part in a range of computer activities and created a symbol date board which used colours as a visual prompt to match months to seasons during their Mathematics lesson.
Teacher Nikki Clark also came up with an innovative way to inform parents and carers about their child's day.
She said: "Usually we write a note each day to communicate with parents and carers about their child's day but on No Pens Day we photographed the school day instead.
"Each student had an A4 sheet of paper featuring the No Pens Day logo and their photograph. As the students participated in different sessions during the school day a photograph was taken and then added to their sheet which they took home.
"Miss Hill and Jenny also solved the problem of how to let a parent know that their son needed money on his swipe card by photographing his card and a pile of money at the side."
In the No Pens Day 2014 Activity Pack, a spokesman for The Communication Trust said: "Of all the skills we develop at school, the ability to communicate effectively is the one that has the most profound and potentially positive impact on our lives.
"Communication is at the core of what we do: at home, in work, at school and socially.
"Strong language skills and good communication are key to whole-school improvement, progression and attainment and supporting children and young people to develop these skills is vital."
The annual event is run in more than 2,500 schools.
To see more pictures from the event click here