Preparations are under way for Curriculum Day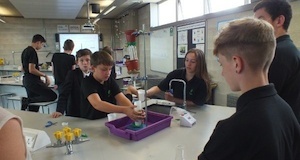 Preparations are well under way for Corby Business Academy's third Curriculum Day.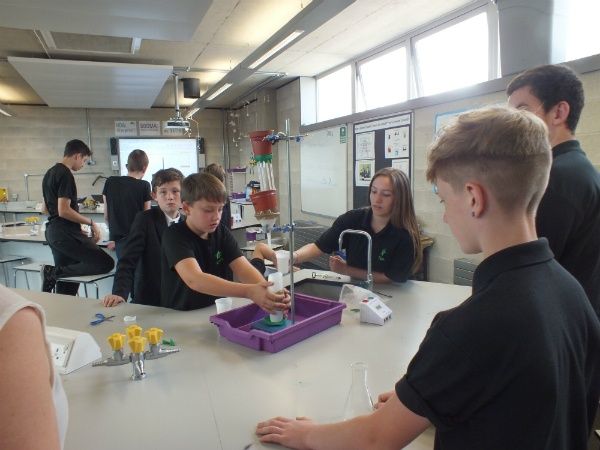 Preparations are well under way for Corby Business Academy's third Curriculum Day.
The event was held for the first time last year and is designed to give students the chance to take a break from regular lessons for a few hours so they can try out new activities.
The next Curriculum Day will take place on Thursday 26th February and will feature a wide variety of activities, including sessions on enterprise and investigating micro murder mysteries for our younger students and mock interviews for our Sixth Formers.
Assistant Principal Jenny Tomlin said: "The activities on offer will provide our students with a great opportunity to develop their business and enterprise skills in preparation for their life after Corby Business Academy."
Year 7 and 8 students will have opportunities to develop their enterprise skills through a range of themed activities on the 1960s, The Future, Tales of the Unexplained, the Greenbull Challenge and Wipeout.
Wipeout will feature physical activities designed to help the students develop their teamwork skills,
Tales of the Unexplained will be a science based project which will examine micro murder mysteries and students will have the chance to look at story writing.
The Future will include sessions on life on other planets, space travel, futuristic music and science fiction.
The Greenbull Challenge will encourage students to use their skills to design a soapbox go-kart.
Students in Years 9 and 10 will work with Young Enterprise on a business project.
Year 11 students will access work experience opportunities.
The activities for our Sixth Formers will include sessions on going to university, finance and budgeting and mock interviews which will be led by local employers.
A fourth Curriculum Day will be held later in the year.
(Pictured are our students taking part in the Krypton Factor Water Clock Challenge during the last Curriculum Day)