Footballers show off their teamwork skills at tournament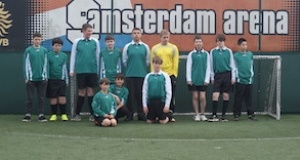 Our footballers scored more than a dozen goals during their latest big tournament.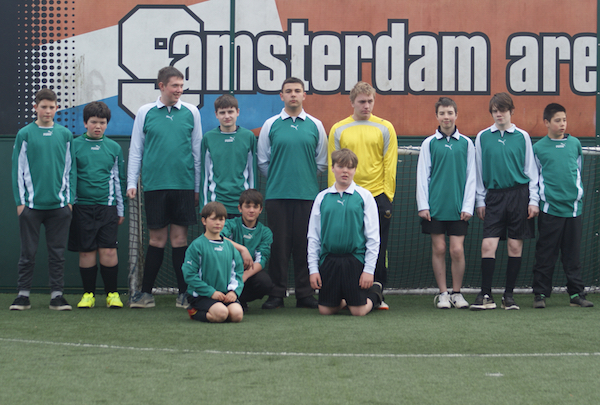 Our footballers scored more than a dozen goals during their latest big tournament.
Two teams from Corby Business Academy took part in the Project Ability Football Tournament that was held at Abbeyfield School in Northampton at the end of last term.
In total our teams scored 13 goals during the competition and our Key Stage 3 team won their match against Billing Brook 5-0.
Football Coach Richard White said: "Our teams are very young and they have improved massively since they first started playing together in October.
"They are scoring more goals now and are letting fewer in and the players perform well together.
"They all represented our Academy very well at the tournament.
"We had a great time with the other teams that entered and would like to thank Northants FA for hosting the event.
"I'd also like to thank Geri Hill and Janice Floodgate for attending the tournament and all our staff who have supported our teams."
Year 7 student Marley Price took part in the Key Stage 3 matches.
He said: "It was my first big competition and I was very excited.
"We played well together as a team and I scored three goals."
Year 10 striker Jordan Scott competed in all the Key Stage 4 matches.
He said: "I thought we performed well against the other teams and I was really pleased when I scored.
"I would like to take part in more competitions."
Our Key Stage 4 footballers were Nickie Binder, Jordan Stuart, Jordan Scott, Aaron Cox, Kieran Duffy and Liam Smith and the CBA Man of the Match award went to Kieran Duffy.
Our Key Stage 3 footballers were Marley Price, Zack Gilder, James Butlin, Jordan Foster, Keelin Mullen and Ben Haslam Sayles and their CBA Man of the Match was Jordan Foster.
Teams from Gateway School, Billing Brook School, Malcolm Arnold Academy, Friars School and Northgate School Arts College also competed in the tournament.