Year 8 students attend major athletics event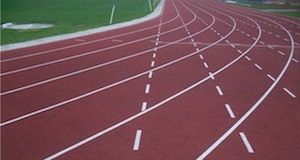 Nearly 200 Year 8 students attended one of our biggest sporting events to date.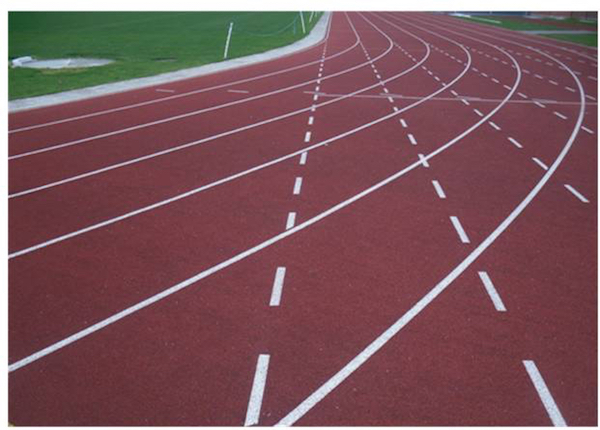 Nearly 200 Year 8 students attended one of our biggest sporting events to date.
Last week all our Year 8 students took part in a series of athletics competitions at Rockingham Triangle Sports Stadium.
The event gave the students the chance to compete in a professional stadium and will help our staff identify our strongest young athletes ahead of next term's Athletics Fixtures.
Active Teacher Natasha Dunstone said: "The students worked really hard, they were well-behaved and their attitude was brilliant.
"It was good to see the students applying themselves in a professional environment and we will use the experience to create a strong athletics team.
"We would like to thank our colleagues from the Mathematics department for assisting us during the event. They are planning to use the statistics from the event in their forthcoming lessons and we will ask the students to write a report about their experience because we want to highlight the links between numeracy, literacy and physical education.
"Next year we also hope to hold a Sports Day for our Year 7, 8 and 9 students at Rockingham Triangle."
The students took part in a number of activities during the day including the 100m sprint, hurdles, shot put, 800m, javelin, long jump and 4x100m relay races.
The data from the event will be used to create athletics records for each student so they can work towards improving their abilities.
Our Year 7 students were due to take part in a similar event at Rockingham Triangle this week but it had to be postponed because of bad weather.
Their event will now be held at the end of September alongside a separate athletics event at the stadium for next year's new Year 7 students.
A series of athletics sessions will also take place next term during our Year 7 students' Active lessons.
Our popular Session 4 Athletics Club will continue to be held during Session 4 on Thursdays next term.
Anyone who wants to be considered for our teams for the Athletics Fixtures should contact our Team Leaders.
Miss Dunstone will lead the Year 7 team, James Aston will lead Year 8, Phil Woolley will lead Year 9 and Amy Harris will lead the U15/U17 District/County teams.
The Athletics Fixture dates are listed below:
| | | | | |
| --- | --- | --- | --- | --- |
| Date | Venue | Year | Level | Time |
| Thursday 4th June | Rockingham | 9 | District | 2pm |
| Thursday 11th June | KLV | 7 | Friendly | 4pm |
| Saturday 13th June | Rockingham | U15/U17 | County | 10am |
| Thursday 18th June | Rockingham | 7 | District | 2pm |
| Thursday 25th June | KLV | 8 | Friendly | 4pm |
| Monday July 6th (TBC) | Rockingham | U13 | County | 4.45pm |
| Tuesday July 7th | Rockingham | 8 | District | 2pm |
(Picture by www.softsurfaces.co.uk)