CBA hosts exciting Football Festival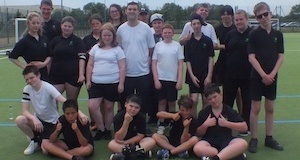 Footballers from four secondary schools took part in an exciting festival at CBA.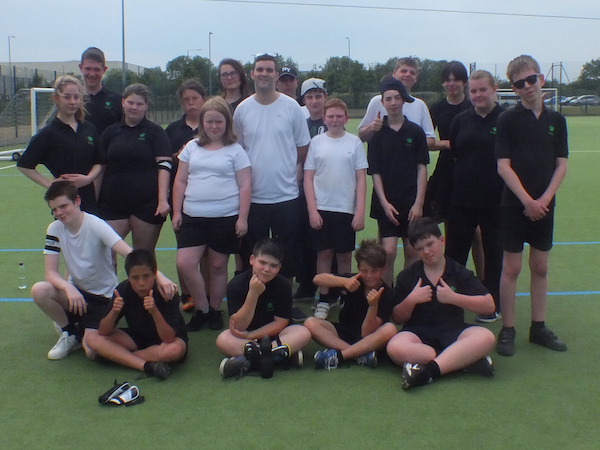 Footballers from four secondary schools took part in an exciting festival at CBA.
The event was held yesterday and featured players from our Academy, Maplefields School, Gateway and Northgate.
CBA Football Coach Richard White organized the tournament.
He said: "This was the second festival we have hosted and was the biggest one to date.
"The event went very well and we would like to thank all the schools who attended for coming along.
"Our students showed they have massively improved since they started playing a year ago.
"The number of goals we're scoring has gone up and in one game we conceded the lowest number of goals.
"This was also the first time we have entered a girls' team and I'm thrilled to say they drew 2-2 which is great for their first match.
"Our students all played very well together in their teams and we are very proud of them."
CBA player Ben Sayles-Haslam said: "It was the biggest and best tournament that I've taken part in.
"I really enjoyed playing against the other teams and passing the ball to my teammates.
"I found Maplefields was the toughest team to play against. I really enjoyed playing against them."
Fellow CBA player Liam Smith said: "I enjoyed seeing the players from the other schools again.
"I thought we played well together as a team and I was pleased with my performance."
Lizzy Crosby competed as both a goalkeeper and an attacker for CBA's Girls' Team during the tournament.
She said: "I enjoyed the adrenaline rush I got from playing.
"I think my football skills definitely improved throughout the tournament."
Three of our Year 11 students, Craig Bryden, Jack Rosborough and Jack Brownlie, also returned to CBA to referee the tournament.
Jack Rosborough said: "The festival went very well. All the students behaved very respectfully to all the referees.
"It was a privilege to see the way our students conducted themselves and represented CBA."
The KS3 and KS4 sections of the tournament were won by Maplefields and the Girls Tournament was won by Northgate.
The CBA Player of the Festival title was awarded jointly to Jordan Foster and Lizzy Crosby.
(Pictured above are our players and below are our referees Craig Bryden, Jack Rosborough and Jack Brownlie)