Inspirational staff members are Education Awards finalists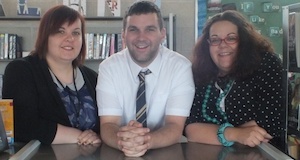 Three of our incredible staff members have been named finalists in the 2015 Northamptonshire Education Awards.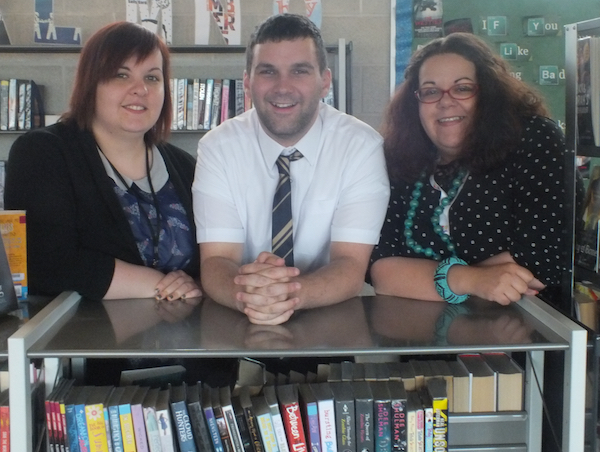 Three of our incredible staff members are finalists in the 2015 Northamptonshire Education Awards.
Learning Support Assistant Richard White is a finalist in the Inspirational Teaching of the Year award category and Librarian Amy McKay and Assistant Librarian Christina Mangin are finalists for the Unsung Hero award.
Mr White said: "I was really happy to find out about the nomination but I was shocked too because I don't think I'm any different to anyone else here.
"I really enjoy my job. The children and staff are amazing and no two days are the same so it's always interesting.
"I get a lot of satisfaction from being involved in the sporting events I do after school and from watching the students develop into confident young adults."
Mr White also thanked his colleague, Caren Brown, for nominating him for the award.
She said: "Richard is so committed to CBA and to our students and he does a lot of things outside of his paid hours.
"He coaches teams, arranges sports fixtures, liaises with special schools and makes sure that all our staff are informed about the sporting events the students are involved in.
"He also does a lot of dedicated one-to-one working with a student with profound difficulties and complex needs and Richard has demonstrated a lot of empathy in this role.
"Richard is totally dedicated to his job and we are very proud of him."
Popular Library staff members Amy McKay and Christina Mangin were nominated for their commitment to supporting our students in their studies and the wealth of extra-curricular activities they organise, including after school clubs, author visits, quizzes, an annual chess tournament and even a Harry Potter night.
Amy said: "We're really honoured to have been nominated for this award.
"We both love working here and we're very proud to have such a successful Library. We know how lucky we are to work in such a fantastic school that supports libraries."
Christina added: "We know that the success of the Library is as much down to the school and to the students as it is to us.
"We make a good team and we are lucky to work with someone that we get along with so well and trust."
The Education Awards are run by the Northamptonshire Telegraph and the Northampton Chronicle and Echo in conjunction with Northamptonshire County Council's Youth Ambition Awards.
The winners will be revealed at a special presentation evening at Wicksteed Pavilion in Kettering on Wednesday 8th July.
(Pictured above are award nominees Christina Mangin, Richard White and Amy McKay)