Year 7 student builds robot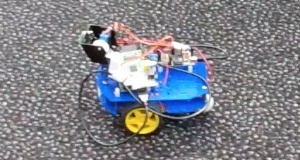 A young inventor has created his own remote controlled robot.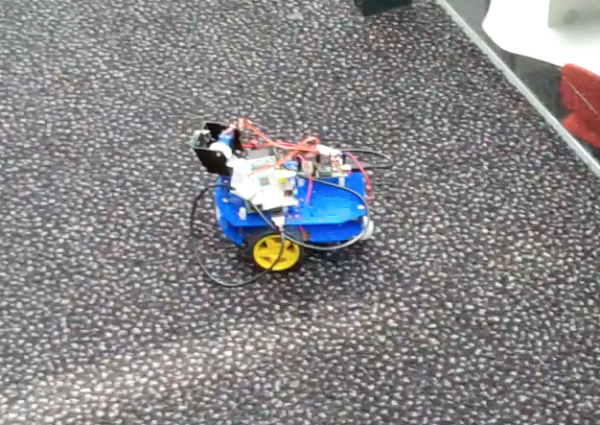 A young inventor has created his own remote controlled robot.
Year 7 student Edward Boaden spent hours and hours making the wireless controlled robot during our Session 4 Raspberry Pi Club.
Edward uses a Raspberry Pi computer and his laptop to instruct the robot which direction to travel in and he plans to add a camera to the robot in the future.
He has also begun creating a website to help people learn about the Raspberry Pi and how to use it.
Edward said: "I started making the robot because I wanted to have fun in the Raspberry Pi Club.
"It took me about four months to make it and I was really pleased when I got it to work.
"I'm also making a website which will eventually show people how to use the Raspberry Pi."
Director for Computer Science Kamruz Zaman said: "Edward is a very technically able student.
"Edward did all the work on the robot by himself. He is very passionate about his work and he has a very bright future in computing."
Assistant Director of Mathematics Maxwell Sam took a video of Edward and his friends Joe Shirlaw and Kurt Foley operating the robot.
Mr Sam said: "Edward is only in Year 7 and he is already showing that he possesses problem solving skills, analytical thinking and an enquiring mind.
"He is an outstanding student and he has got lots of promise for the future. He has all the qualities that make someone an inventor."
To see the video of the robot click here and select the film called Edward's Robot Project
To visit Edward's website click here