Christmas Concert is a festive cracker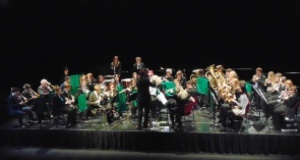 Our musicians and singers kicked off the festive season in style at our Christmas Concert tonight.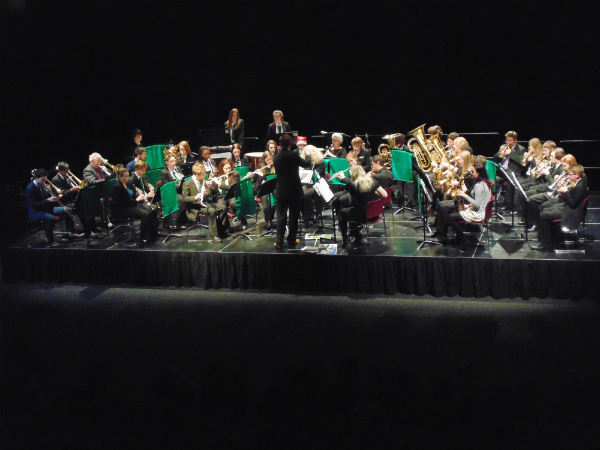 Our musicians and singers kicked off the festive season in style at our Christmas Concert tonight.
The show featured a variety of popular Christmas songs, including The Little Drummer Boy, Silent Night, Jingle Bells, Frosty the Snowman, Jingle Bell Rock and The Holly and the Ivy.
There was also a wide range of classical and contemporary numbers such as Somewhere Only We Know, You've Got a Friend in Me from the film Toy Story and Let It Go from Disney's Frozen.
Director of Music Clive Wears said: "Our concert is always a fantastic start to the Christmas season.
"Our students have worked very hard throughout the term to get ready for the show and we're delighted that once again we have received fantastic support from parents and the wider community.
"The concert demonstrated the wealth of talent we have here at CBA and was a great chance for the public to hear performances from our Senior and Junior Concert Bands and our Big Band which are fresh from their triumphs at the National Concert Band Festival."
The popular event was attended by hundreds of music lovers, including family, friends, current and former staff members, our governors, Brooke Weston Trust Chief Executive Dr Andrew Campbell, Corby councillors Jean Addison and Julie Riley and Northamptonshire County Council Cabinet Member for Education Cllr Matt Golby.
Other audience members included Ifeoma Enwerem whose daughter Onyi is a talented saxophonist.
She said: "I really enjoyed the performance of Imagine and the soloists.
"The students here are so talented. They show what is possible if you put in the effort."
Val Downs attended the concert to see her daughter Kirsten who performs with CBA Big Band.
She said: "The show has been amazing. I really enjoyed the Combined Brass Band. I used to play a brass instrument and their performance brought back fond memories for me."
Isabel Hole was delighted to attend her first CBA concert to watch her grandson Ben Teasdale perform with the Samba Band.
She said: "Ben only joined the Academy in September so this is the first time we have been here and I think it is a wonderful school.
"I enjoyed listening to the Samba Band, CBA Vocalize and to the soloist Summer Wilson-Clark."
Summer Wilson-Clark sang Linda Perry's Beautiful, another soloist, Eloise Robertson, sang Jennifer Rush's The Power of Love and Louie Anderson performed a cornet solo on Alan Morrison's Buster Strikes Back.
There were also performances by a variety of our musical groups, including the Samba Band, Junior Concert Band, Senior Woodwind Ensemble, Combined Strings, Combined Brass, CBA Vocalize, CBA Big Band, Senior Concert Band and the CBA Rock Band.
The evening was compered by students Lewis Scholtz, Sullivan Rymarz and Matthew Rawlings.
To see more pictures from our Christmas Concert click here
To see a film of the performance click here
(Our Senior Concert Band is pictured above performing at the concert)