Poet wins special prize in BWT competition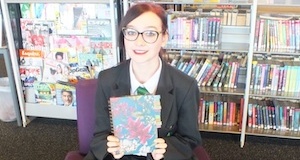 One of our talented writers received a special prize in the Brooke Weston Trust poetry competition.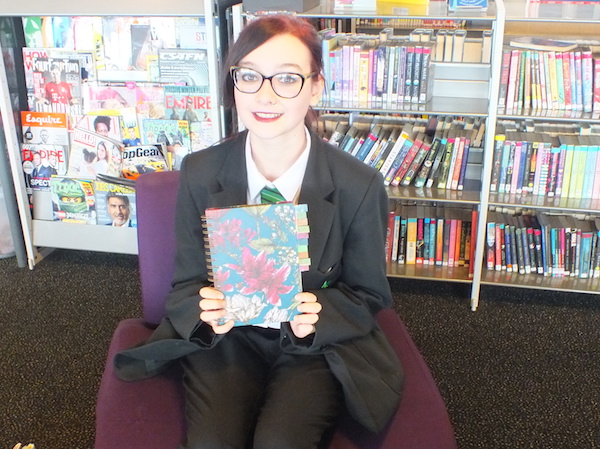 One of our talented writers received a special prize in the Brooke Weston Trust poetry competition.
Year 10 student Chloe Earl, 14, created a moving piece called I Am… for this year's A Light in the Dark poetry competition.
The judges awarded Chloe the Special Prize for the Best Piece of Writing because they felt she had produced an exemplary piece of writing about gender.
Chloe said: "Our Librarian Amy McKay asked me to write a poem or a short story and I enjoyed it so much I've started writing more.
"I Am… is the first piece I have written for a competition and I was surprised when I found out I had won a prize.
"If Amy hadn't encouraged me in the first place I probably wouldn't have entered the competition but I'm so pleased that I did.
"I've now got a book which I write in whenever I'm feeling creative."
CBA Librarian Amy McKay said: "Chloe's poem is stunning, very heartfelt and makes me proud to work with such talented and empathetic students."
Chloe received a £25 voucher that was kindly donated by Wisbech Rotary Club.
Chloe wants to continue writing for pleasure and is also interested in studying science and psychology.
(Chloe is pictured above with her book of writings)
I Am…. By Chloe Earl
I am male.
That doesn't mean that I am fuelled by testosterone.
I don't fit muscular, masculine stereotypes,
Or the strict standards set by society
Of what is a boy and what is not.
It isn't acceptable for me to use a urinal
Or to buy "men's jeans",
But that doesn't mean I am not male.
I am female.
My mother never took me shopping for my first bra
Because, apparently, I don't need one.
I don't get cramps once a month,
But maybe I wish I did.
I can't leave the house in a dress or high heels,
But I promise I am female.
I am me.
Why can't you understand?
My genitals do not define who I am.
I don't conform to societal ideas of who I should be,
Not because I don't want to,
But because I can't.
And maybe I'll ignore the questioning looks
And the constant refusals to use my preferred pronouns,
Because I am me and I am proud
And that is something you can't change.