CEO ON TOUR - CBA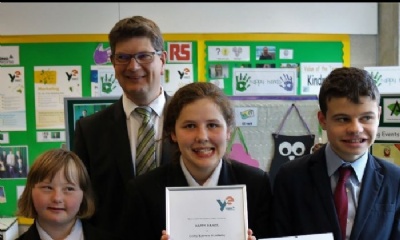 Weston Trust's CEO Dr Andrew Campbell saw diverse aspects of life at Corby Business Academy on the latest phase of his fact-finding tour.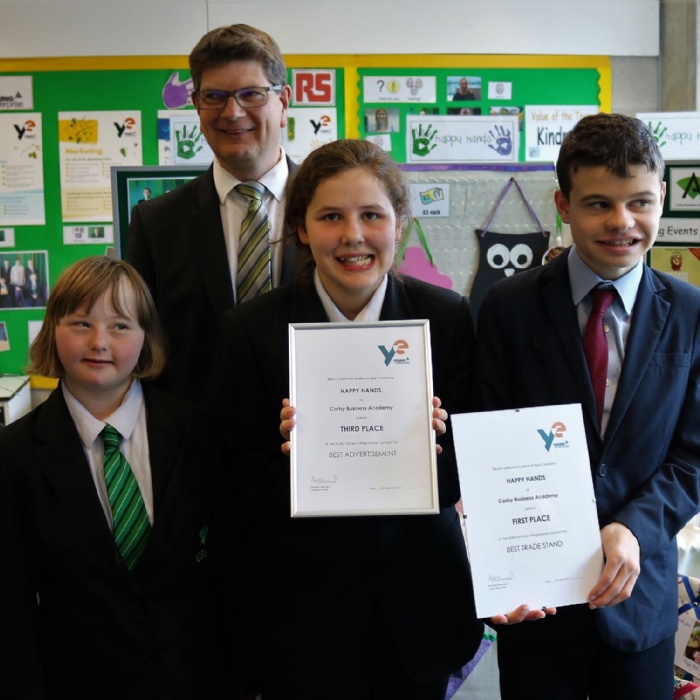 Although Dr Campbell was Principal at the Academy for several years and was instrumental in its start-up, he was interested to see its progress to date and keen to hear the opinions of students and staff on how it could develop still further.
Head Boy Jack Green and Head Girl, Evie Berry showed Dr Campbell around the building. Their first stop was at the Combined Cadet Force Headquarters that hosts CCF cadets from across the Trust schools for weekly drill sessions.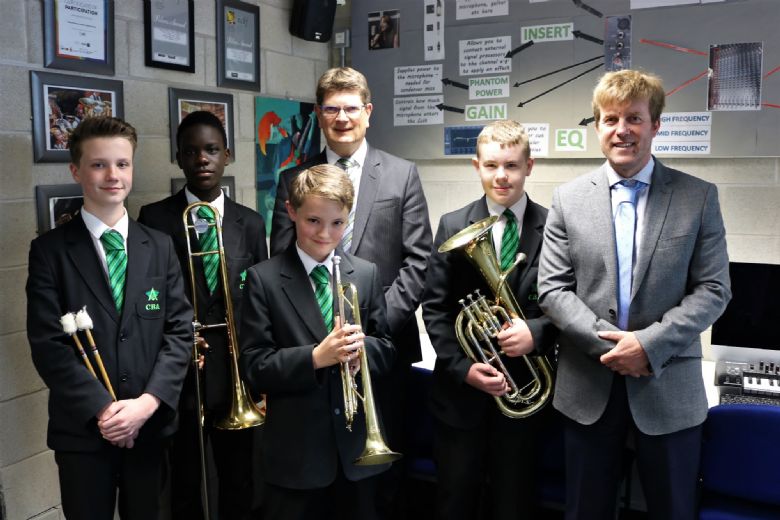 School Staff Instructor, WO1 RM Nigel Barrett outlined the benefits that the CCF offers and Dr Campbell met a range of cadets; some who have just joined, and others, such as Sonny Dalziel and Ethan Mathieson, who are from our very successful senior contingent that has enjoyed a great deal of success in training camps and exercises.
He then spent some time in the Unit provision, seeing the sensory room in use and talking to staff and students. He met members of the Helping Hands Young Enterprise Group who have won first place in the scheme's national competition for the quality of their trade stand. Then it was out into the Unit allotment to feed the chickens, Clementine, Blackberry, Blueberry and Apple.
Dr Campbell was introduced to young musicians in the Academy's music department, headed up by Mr Clive Wears. The Academy's senior concert band, comprising 50 musicians, is due to take part in the prestigious National Festival of Music for Youth, at Symphony Hall, Birmingham in July. Only ten concert bands from around the country were invited to take part and rehearsals are well underway for CBA's 12-minute performance.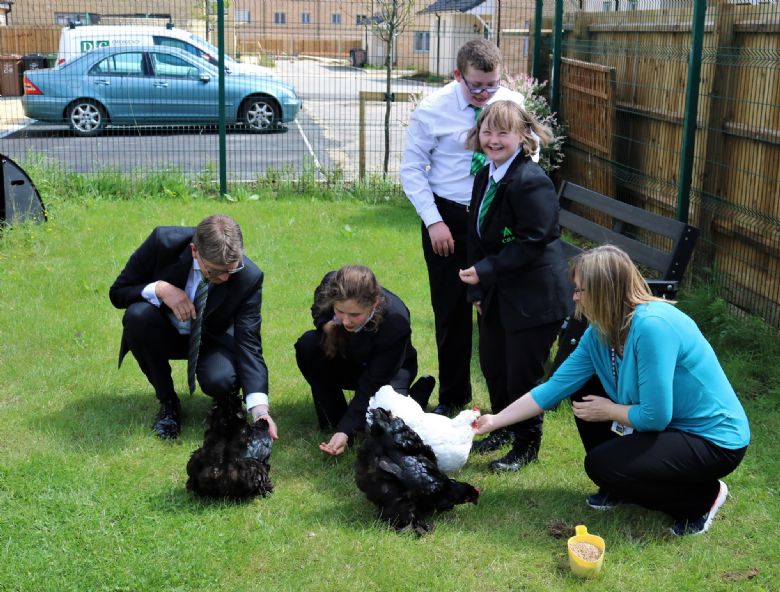 Dr Campbell continued his fact finding with an in depth chat with Jack and Evie about their impressions of the Academy and, more specifically, its Sixth Form provision, curriculum offer and potential bonds that could be forged between Sixth Forms across the Trust.
He then spoke to Amy McKay, the Academy's award winning librarian who was crowned School Librarian of the Year in a national competition. She is co-ordinating the Carnegie/Greenaway scheme and spoke about how author visits and additional literacy activities provide valuable enrichment for students. Amy and her fellow librarians across the Trust collaborate on a series of events throughout the year enabling students from multiple academies to benefit.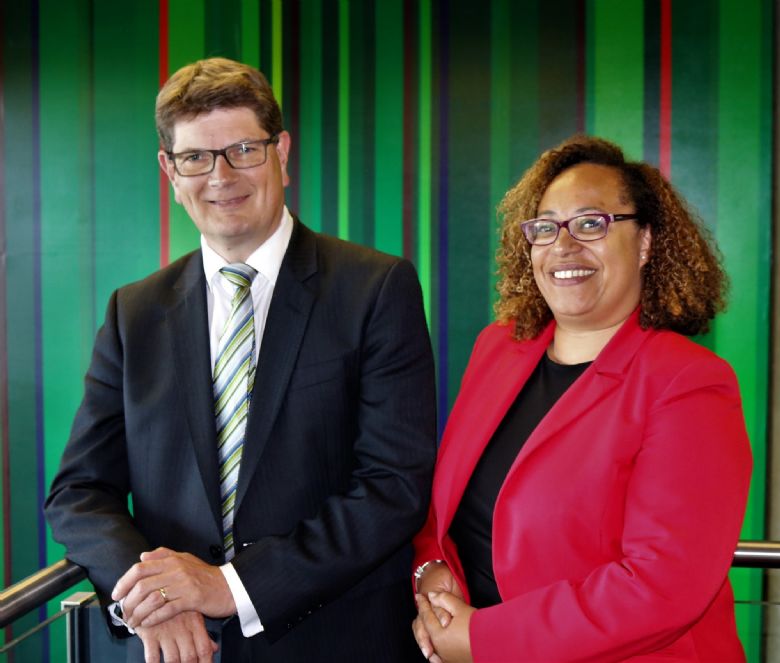 Finally Dr Campbell spoke to newly appointed Associate Principal Janina Taylor about the Academy and its plans for the future. Afterwards he said: 'Having been Principal at Corby Business Academy I feel a close affinity for it and its ambitions for the future. This visit provided an invaluable opportunity to see how it has developed and for staff and students alike to give feedback on where innovations and improvements will make an impact. Thanks to all the staff and students for showing me around this vibrant and developing learning community that offers many additional and extra-curricular opportunities for students at all levels, beyond the formal taught school day.'