Young Enterprise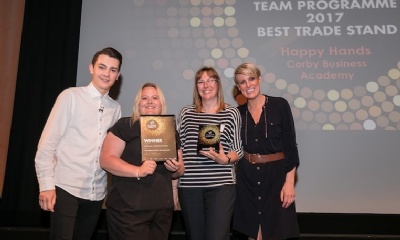 Recently, the Academy's Young Enterprise Company 'Happy Hands' collected their award for winning the Team Programme Best Trade Stand 2017. The UK final was held at the British Film Institute on the Southbank.
This is the first time the YE Company have won an award after achieving a close second place in the category last year. The students had to set up a stand showcasing their products, which included a range of upcycled teacup themed items. They were then judged on a number of elements including the display of their stand and the presentation of their products.
Miss Nikki Clark, Young Enterprise Link Teacher said 'We really wanted to try and achieve first place this year. The students helped to develop the stand by incorporating the colours of the company's logo and selecting key products to display. We are all very happy with the success.'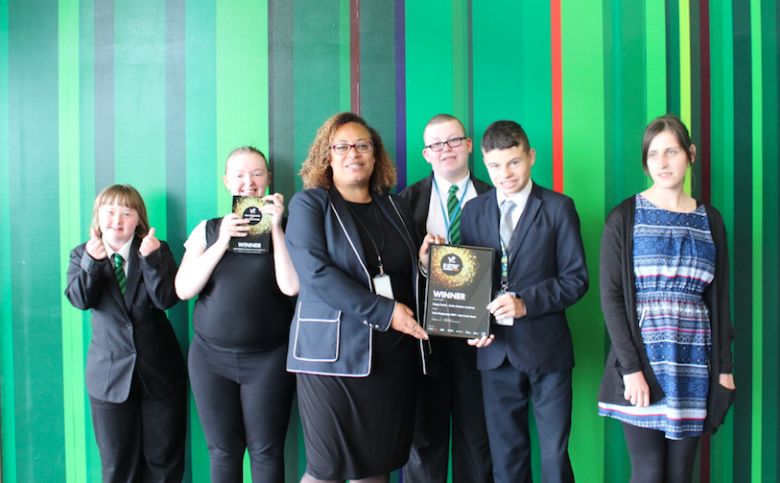 Sarah Bowen, Young Enterprise Team Programme Manager said 'I had the pleasure of working with the Happy Hands team last year and I am delighted with their achievement in the Young Enterprise National Best Trade Stand competition this year. The team have worked very hard over the last two years, they are an enthusiastic and happy team (their name suits them well) and their trade stand stood out above all the rest. They thoroughly deserve their award.'
Comments from the judges included: 'We are really impressed by the variety, creativity and presentation of the products on this stall. The stall looks like it would be really enticing to passers-by!'
Young Enterprise is the UK's leading enterprise and financial education charity. Each year they work with over 250,000 young people to empower them to develop the knowledge, skills and attitudes they need for work and for life.
Congratulations to all the students from the Unit who took part: Ronan Kelly, Daniel Lee, Jessica Brown, James Stuart, Sean Mathieson, Natasha Cadogan, Chelsea Philp and Chloe Critchley.