Year 7 activity day at Grendon Hall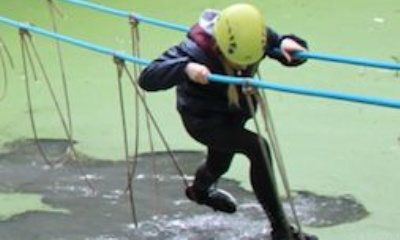 New Year 7 students recently took part in an exciting activity day at Grendon Hall.
The students spent half the day tackling a tricky obstacle course set over a muddy swamp, complete with zip wires, beams and low ropes. Despite the students' greatest efforts, many saw themselves ending up in the swamp.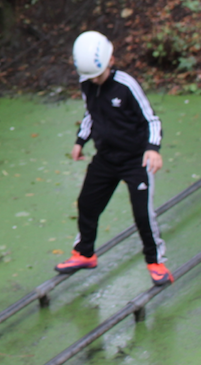 Throughout the rest of the day students worked in teams to complete puzzling activities such as escaping rope handcuffs, moving skis with multiple people on and getting from one side of the field to another only using tyres and not touching the ground. For each task, students received points for skills such as teamwork, listening and completion of the task.
At the end of the day, the students could cash in their points to gain extra material for the egg drop, in which they have to create a device made from materials such as card and cotton wall to stop an egg from breaking whilst being dropped from a great height.
To draw the day to an end, Associate Principal Janina Taylor did the honours of dropping the eggs from the third floor of the building, with very few eggs managing to survive the fall.
Vice Principal Ruth Hurcombe said 'We organise the trip every year as a wayof getting the new students to know one another better. The students always have great fun and the highlight of the day would have to be the swamps, which provided us all with lots of entertainment.'