Upcoming Music Events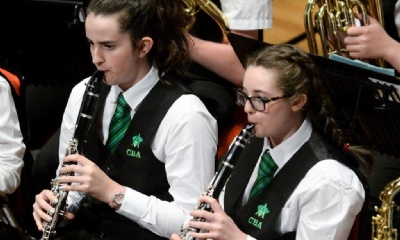 Next term, the music department at CBA will be taking part in a variety of exciting events.
Firstly, parents and carers are invited to a series of informal recitals held at the Academy. All students who receive instrumental lessons at CBA will perform either a solo, duet or take part in a small ensemble. The recitals will take place in either the main theatre or small lecture theatre and are organised by our visiting peripatetic staff.
Director of Music, Mr Clive Wears said 'The recitals will be a tremendous occasion for you to join us in celebrating some of the many achievements of our students. They have been working extremely hard over the course of this term in preparation.
Dates of the performances are as follows (Tickets are not required for this event):
Date

Start time

Instrument

Staff

Monday 6th November

3.45pm

Strings / Piano / Brass

Mrs Hubbard

Mr Fountain

Tuesday 7th November

3.45pm

Woodwind

Mrs Roberts

Ms Carter

Wednesday 8th November

3.15pm

Saxophone / Jazz

Brass

Mr Wakeman

Mr Lloyd

Monday 13th November

3.45pm

Vocal

Mrs Barnes

Monday 20th November

3.45pm

A level

Mr Wears
The Senior Concert Band, Junior Concert Band and Big Band will then be taking part in the regional series of the National Concert Band Festival at Nottingham High School for Girls on Sunday 26th November. If successful, they will then be invited to perform in venues such as The Royal Northern School of Music in Manchester as part of the National Festival in April 2018.
Finally to celebrate the end of term and help everyone get into the Christmas spirit, the music department will be holding their annual Christmas Concert on Wednesday 13th December at 7pm in the main theatre.
We look forward to seeing you at many of these events.