Prefect system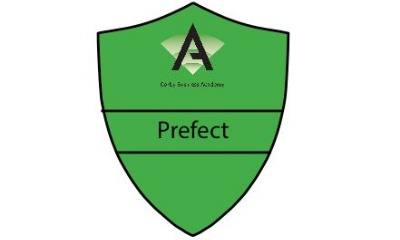 The Academy has launched a prefect system to recognise the commitment of students who support wider aspects of school life.
In order to become eligible for the role, students had to meet a rigorous criteria, which included having 96% attendance, 5 or more positives on progresso and no negative points.
An impressive 250 students successfully met the criteria, which was particularly difficult to meet in such a short space of time.
Successful students then selected various aspects of school life that they would like to be involved in such as sports and the library. Others have opted to be part of the prefect hot desk in which they will help at important Academy events including open evenings and shows.
The scheme was inspired by the students' commitments to the school. Vice Principal Ruth Hurcombe said 'We had over 50 students help out on our Open Evening. We wanted a way to formally recognise these students commitment and the role they can take to help improve our Academy.
'It also links with our value of not being afraid to fly, in which we actively encourage student to take on leadership roles and show our other values of Ambition, Commitments, Courtesy and Courage.
'They will work alongside the Senate and Student Forum Student Voice groups and be role models to the other students. Our wish is that all students become eligible to meet the criteria.'
Now that students have selected the area they want to work in, they will be presented with their badges in a special assembly.
Ruth said 'We are very excited to have so many prefects in the first year of the scheme and really look forward to the badging ceremony.
'There will be three prefect review points throughout the year so even students who have not successfully met the criteria on this occasion will have another chance in spring and summer.