Music for Youth Concert inspires students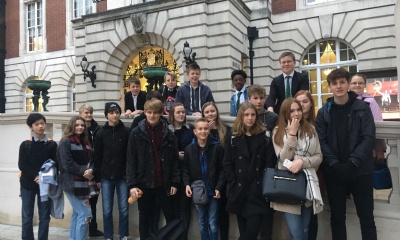 A group of students with a passion for music attended The Music for Youth Proms concert at the Royal Albert Hall to celebrate some of the UK's most creative, innovative and energetic young musicians.
Performances included a jazz band, symphony orchestra, wind band, choirs, samba as well as more contemporary musicians.
Music Teacher Louise Chapman said 'This was a fantastic trip that showcased the amazing musicians that we are nurturing in this country. I couldn't believe that the performers were all under the age of 21, their energy and talents were well beyond their years.
'Music for Youth encourages innovation, ambition and good practice, so we try and take some of our students every year to help widen their musical understanding by watching a range of performances of different styles. It is also a great opportunity for them to experience music in one of the world's most famous venues.
'We hope that the students found something to aspire to and enjoyed something new compared to the music they might normally listen to.'
Year 12 student Laurie 'It was a very inspirational evening. The diversity of the acts really broadened my musical horizons.'