Author Susin Nelson inspires students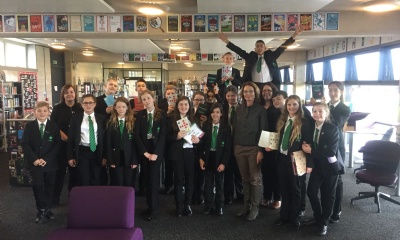 Susin Nelson, Canadian young adult novelist and scriptwriter spoke to students at Corby Business Academy about her career.
Susin, who has produced a number of books, including Carnegie nominated 'We are all made of molecules' spoke to over 150 students from a range of schools about her career as an author, what inspires her and how she got her books published. The Students from CBA, Corby Technical School and Danesholme Junior Academy were then able to ask her questions and get their books signed.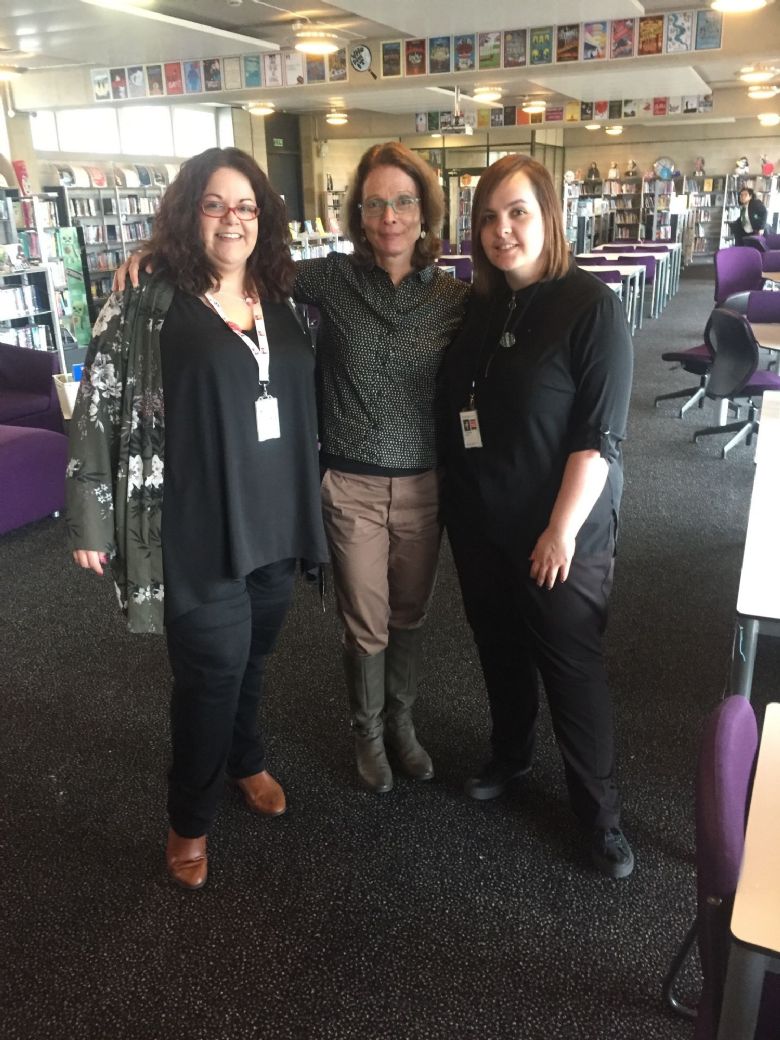 Susin is only visiting a total of four schools during her time in the UK. CBA Librarian Amy McKay said 'We are extremely lucky to have Susin visit us in the short time that she is in the UK. She was brilliant with the students and was very honest when responding to the student's questions. We feel very honoured that she visited our school.'
A selection of students who have become AR Millionaire readers and shown progress and develop in their reading were then invited for tea and cake with Susin. Amy said 'This session was more informal and allowed the students to talk more in-depth with her about her career and ask more question. We thought this was a lovely opportunity to reward the students who have worked really hard on their reading this year.'