Music teacher will run London Marathon 2018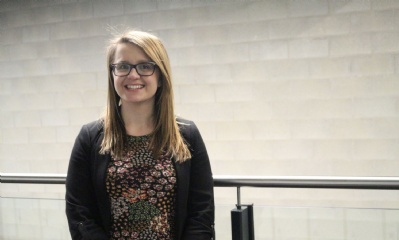 The Academy's music teacher Louise Chapman has been accepted for the London Marathon 2018, in which she will run along side thousands of others taking part in the 26.2 mile race on Sunday 22nd April 2018.
Louise who has suffered with Asthma all her life said 'I will be running the race for Asthma UK, a charity close to my heart. I want to promote the fantastic work they do.
'My earliest recollection of my asthma being particularly bad was when I was about 6 and had an asthma attack. I don't remember much apart from being in hospital on a nebuliser. From then on, I have had a wide variety of treatments including more nebulisers, steroid treatment and inhalers. To keep my asthma under control I still have to take 2-3 types of inhaler daily, especially now I'm running in the cold British winter.'
This is the first Marathon that Louise will run. She said 'the furthest I have run in a race is 5km, so I have definitely got my work cut out. I started training in the summer holidays to build up my strength and distance up before my 'serious' training plan starts. In the run up to the marathon in April I will also be running a 10k and half marathon in preparation.
'It is going to be a huge personal challenge but I wanted to set myself a goal for this year and I have been very ambitious. The school are also encouraging students to achieve their goals and will be taking part in an 'Ambition for All' month in March. In preparation for this they have asked staff take on a challenge, which we can share with students. Hopefully I will be able to set a good example to the students.'
If you wish to support Louise, please make a donation on her page by clicking here.