RS Components help students improve interview skills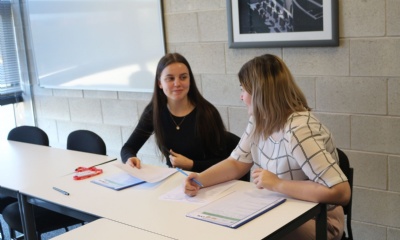 A group of Year 13 students were recently given the opportunity to practice their interview skills as an interviewer and interviewee.
The interviews are an essential and integral part of their Vocational Business coursework and were observed by Joanne Bradbury from RS Components.
Business teacher Ms Alexandra Allan said: 'The interviews really bring business to life through employer involvement, a requirement for most new vocational subjects. This exercise is really helpful for the students in preparing them for working life and beyond. The feedback the students received will help them to develop their interview technique and confidence.
'We are very fortunate to have such good relations with RS Components and they support many of our initiatives.'
Thank you to RS Components for supporting our students.