Evie receives offer from Cambridge University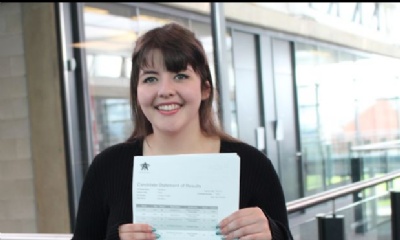 Our former Head Girl Evie Berry has been offered a conditional place at Cambridge University to study Psychological and Behaviour Sciences.
Evie submitted an academic based personal statement, two pieces of written work, completed a questionnaire and attended an interview.
She said 'I could not believe it when I received the offer. It's been an aspiration of mine for many years as its one of the best universities. I've always wanted to go to Cambridge but I wasn't sure I'd ever have the chance to attend, so I am very happy with the offer.
'I have always been interested in psychology and crime. I hope to become a criminal profiler and this course is broad enough that it allows me to take a variety of routes yet it still has the psychology and criminology elements I wanted.'
Evie is currently studying A-level Biology, English Literature and Psychology.
We wish Evie the very best of luck.