CBA host Year 3 and 4 Sports Festival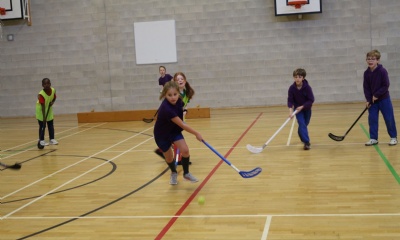 This week, the Academy held the Year 3 and 4 Brooke Weston Trust Sports Festival.
Primary schools from across the Trust gathered for the event and took part in either netball or hockey matches. The students were split into year groups and played against the other schools in a round robin style.
Each of the games lasted 5minutes and were umpired by some of our Sixth Form students who gave up their free time to support the event.
PE teacher Mr Oliver Machon, who organised the event said ' I was very impressed with the competitive attitude of the children. They had great team spirit and were cheering each other on from the sideline.
'A big thank you to the Sixth Formers who were extremely helpful and attentive. They really encouraged and supported the younger children.
'We are hoping to host more festivals like this in the future that will allow the primary schools to meet up but also give our students a chance to lead the games and gain leadership experience.'