Profile of Executive Principal John Henrys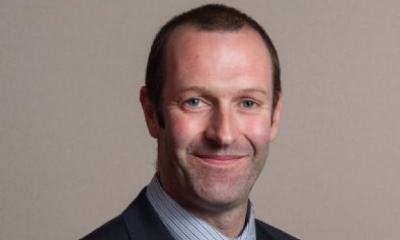 Mr John Henrys, Brooke Weston Trust's longest-serving Executive Principal, is working closely with our Academy to improve outcomes as well as analysing data and implementing large-scale projects to standardise the flow of information and keep up to date with technology.
Mr Henrys, a former Principal at Corby Business Academy, was promoted to Executive Principal in 2016. A recent restructure of our Trust Executive team means he is now working alongside his newly-appointed counterparts, Anne Hill and Leyton Smith, and they each have their own specific areas of responsibility.
Mr Henrys said: 'My role is working alongside Corby Business Academy and Corby Technical School and liaising with the Principals and leadership teams to help secure outcomes. It is looking at quality and standards in the classroom, helping the schools analyse data, supporting staffing decisions and restructuring areas that need it. It is working and co-ordinating with site teams to make sure that the buildings are fully functional. It is also dealing with the non-educational distractions that can take away from the Principals' time.'
Mr Henrys, whose specialisms are geography and business information technology, spent the first part of his career in the West Midlands, working with schools and the local authority before he joined Corby Business Academy as Vice Principal for curriculum. He relinquished his classroom role after becoming Principal in 2012.
'When I started at Corby Business Academy I was primarily teaching humanities with some mathematics and computing. I do miss my time in the classroom, particularly the geography element. There's too few routes that offer progression while keeping teachers in the classroom and that is why we are looking at recruiting more Trust-wide Directors of Subject to model best practice, identify and celebrate the strongest practitioners.'
He said: 'The main key focus for both of the schools is teaching and learning and that is the thing we are really pushing. It is making sure that staff are up to speed with their response to the new qualifications and that we are working together as professionals to support one another. We want to make sure we are talking to the right people, linked into the right groups of schools and using all of the data possible to gauge our progress.
'My key skills are an understanding of data and how that can translate operationally, also having an awareness of what makes effective teaching and learning and how capacity can be deployed to support school improvement.
'There is lots of joint work including informal and professional network meetings, joint school work and cross-school moderation across a whole range of subjects. We also have cross phase work, such as secondary maths departments working with high attaining Year 6 students and other initiatives, particularly around transition, so there is a whole range of good practice and liaison across schools and phases.
'I am also involved in Trust-wide projects such as the Management Information System, procurement and looking at the future of technology supported learning from a teaching point of view. It is also being as efficient as possible at managing and analysing the data we produce.
'What excites me about the role is the challenge of getting schools to be successful given all of the external factors that we are now having to work with. You have got to have a high degree of resilience, a clarity of thought and you have to step away from pressures to make sure that the decisions you are making are based on proper thought and evidence, not just gut reactions and immediate response.'