Congratulations to music teacher Miss Chapman who took part in the London Marathon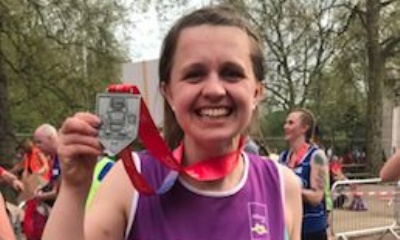 Miss Chapman ran the hottest London Marathon on record for Asthma UK, a charity close to her heart. She completed the marathon in 6hrs 13mins and raised a total of £2141 for the charity.
She said: 'The furthest I had ran before signing up to the marathon was a 5K so this was a massive achievement for me.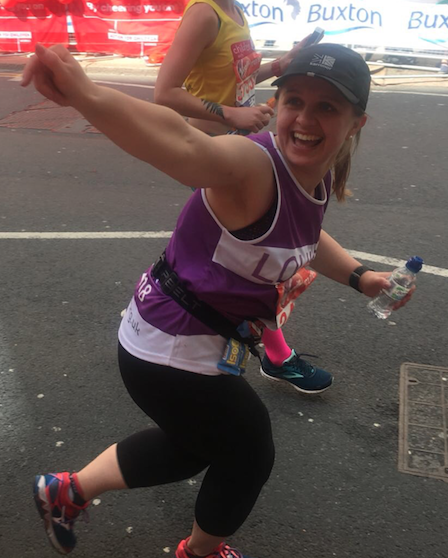 'The first 4 miles went really quickly but the temperature continued to rise and this made it harder. Miles 20-23 were the hardest physically but I was determined to finish and everyone in the crowds were amazing. When they saw you were getting tired they would really motivate you. Seeing friends along the way also really helped and reading the other runners stories along the way.
'The finish really is all such a blur. When I saw my friends at the end, I felt so many mixed emotions: excited, tired, relieved and happy. I am a little disappointed with my time but it was the hottest London Marathon and I have come so far from only having completed a 5K before. I really did love every minute of it and I am so proud of myself. The day itself made all the training so worthwhile.
'When I came into the Academy, my form group all clapped and cheered and said how proud they were which is lovely. I really hope this inspires other students to achieve something they think is unachievable, as I never expected I would achieve this.
'I thought this would be my first and last marathon but having completed it and really enjoying the experience, I think I may carry on running and take part in a half Marathon over summer.'
If you wish to support Miss Chapman by making a donation please click here.