CBA's Big Band and Junior Concert band achieve Gold and Silver awards in the NCBF Finals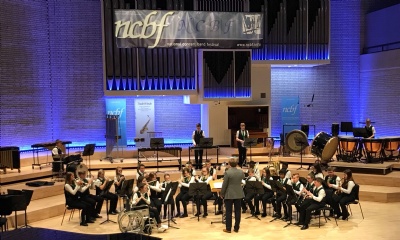 CBA's Big Band and Junior Concert Band performed in the National Concert Band Festival Finals at The Royal Northern College of Music in Manchester, after both bands qualified for the first time. Our Big Band picked up a Gold award whilst our Junior Concert Band received Silver.
Music teacher Miss Chapman said: It was an honour for the students to perform at such a prestigious event amongst some of the best music groups from across the country. The event also provides the students with a chance to listen to some spectacular performances from lots of other ensembles at the largest festival for woodwind instruments.
'The students have been so dedicated giving up lots of their spare time to rehearsals and have gave up some of their half term to attend the event. Thank you also to parents and carers for all your continued support.'