Roald Dahl Library Extravaganza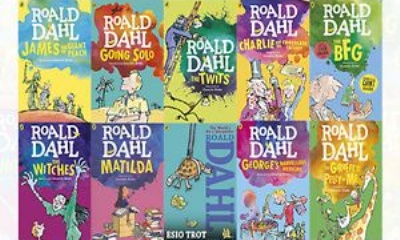 A group of Year 7 students were recently invited to attend a Roald Dahl Extravaganza day in the library.
The students took part in a variety of games and activities celebrating books such as Charlie and the Chocolate Factory, George's Marvellous Medicine and Matilda.
When students first entered the library they were given a character name by the name generator. Students then took part in a themed quiz to test their knowledge of all things Roald Dahl and had a go at creating their own marvellous medicines just like George.
Students also taste tested some new sweets for Willy Wonka (some more favourable than others) and produced drama pieces inspired by poems from Dirty Beasts. Some created puppets and costumes whilst others produced raps.
To end the day, one lucky team, who scored the most points, were awarded Wonka Bars.
Head Librarian Amy McKay said: 'This is the second year we have organised the event and the students have so much fun celebrating such fantastic books written by an incredibly talented author. Through the activities the students also get to improve and practice a range of skills such as their English and acting skills.'