Former professional dancer delivers BRIT Kids classes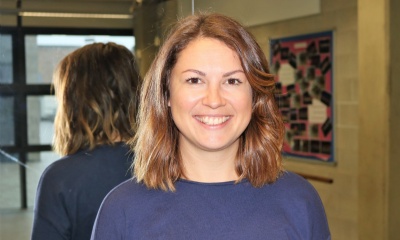 Former professional dancer Louise Jensen is looking forward to encouraging other young dancers in her new role as tutor for the BRIT Kids Saturday classes.
Louise, who is also a recently qualified teacher at Corby Business Academy, will bring a huge amount of experience and enthusiasm to her new role. She said: 'I realised quite early on that I wanted to be a dancer so I went to the Stella Mann College in Bedford for three years and did my professional training in musical theatre and dance. I did a lot of dance teaching and taught in after school clubs. Then I did my first six months abroad doing theatre and cabaret, touring in the Algarve with a team of Russian dancers which was very demanding.
'My training has been in ballroom and Latin and I also do street dance so I love those, they are very different. I do enjoy contemporary and now and again I enjoy a bit of ballet and tap so there are lots of dance disciplines I draw on to encourage and empower the young people in my classes.'
She will assess the ability levels of her students and see which areas of dance they would like to learn but Louise is keen to get them confident in performing in front of each other and in public.
'To get them started we will do flash mobs or little productions here and there. It is about listening to music and knowing what your body can do, so we will be doing things like stomping the beat to see if they can catch it. I have always been a freestyle dancer – I don't need choregraphy, just give me a piece of music, any style and I'll go, I love it.
'Right from the beginning they are going to perform in front of each other to get rid of any nerves because that is going to break down barriers. I want to really train my dancers to have that confidence so it's all about fun, teamwork and camaraderie.'