Big Book Bus visits our Academy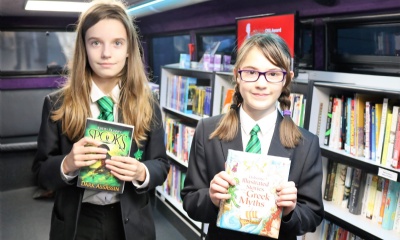 A double decker bus filled with the latest books visited our Academy yesterday.
The visit, organised by the library and Year 9 student Kiezer, allowed students and staff to go aboard the Browns Books for students and choose which of the latest young adult fiction they'd like to see in the library. The students scanned the bar code of the books they'd most like to read and the library has now completed a mass order. The selected books will be available for the students to borrow from the library in term 3.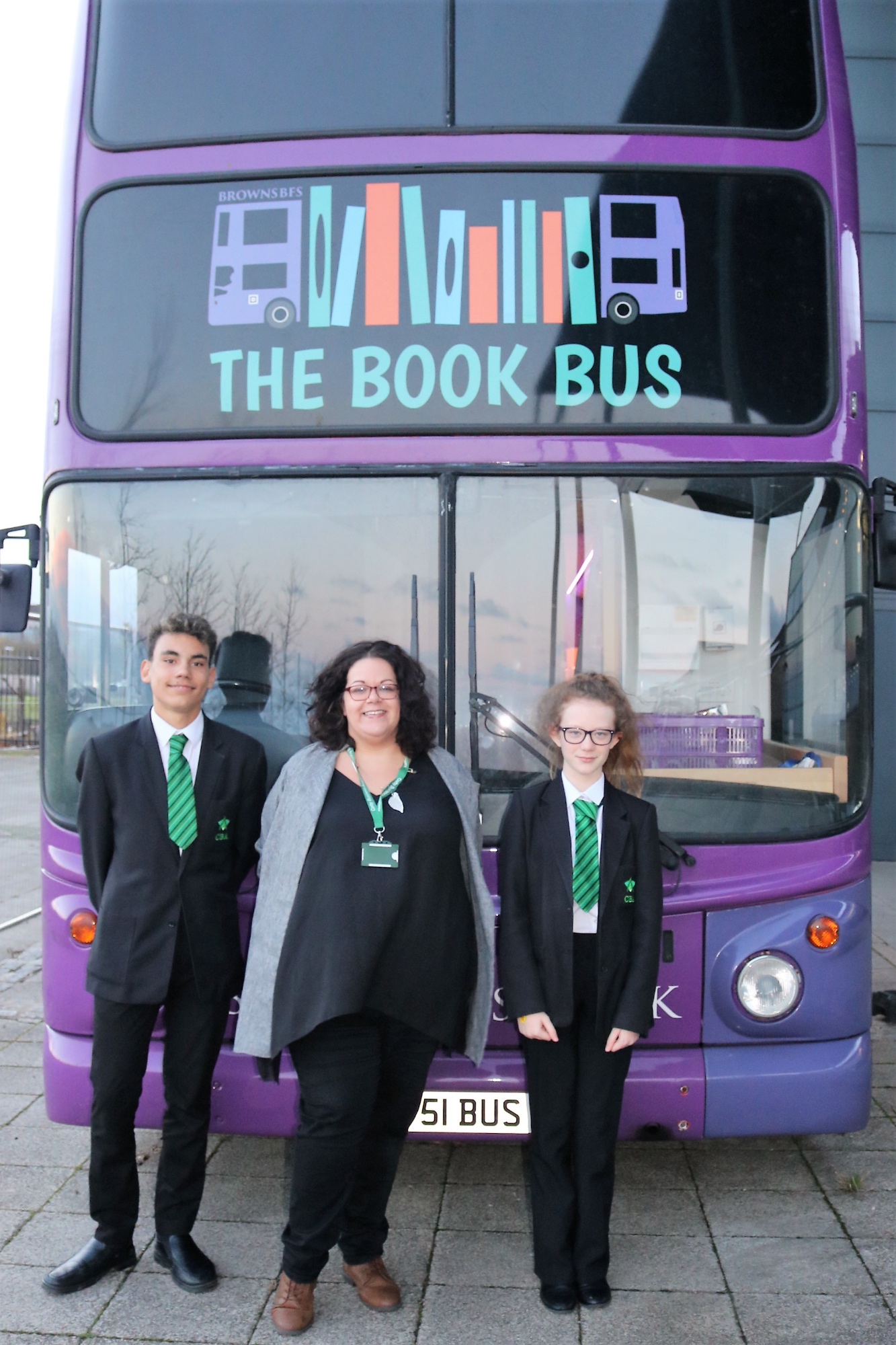 Librarian Amy McKay said: 'Each year we organise an event for students to be involved in book selection and this was the best yet. Our library is here to provide a service to our students. We need to ensure that we stock books which our students are interested in reading. Our existence depends on the students using the services we provide and therefore we think is incredibly important that the students are involved in deciding what books we purchase. The bus was a great way for the students to browse and select new titles and they made some superb choices.'
Year 7 student Ellie Dsaid: 'I like mythology so I have chosen some illustrated stories about Greek myths.'
Year 7 Ellie C said: 'I chose a book about keeping safe online with topics about fake news and cyberbullying.'
Darius H said 'I chose a book full of amazing facts.'
Click here to view more photos from the event.