Corby Business Academy Winter Showcase 2018 – Thursday 13th December at 7pm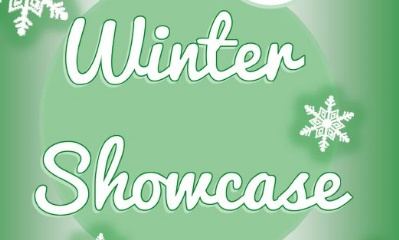 We would like to take this opportunity to invite families of our students to our Winter Showcase at Corby Business Academy – an evening of music and awards.
During the showcase you will see students from all year groups receive awards for their achievements and there will be musical performances from our Senior and Junior Concert Bands as well as the Big Band, String Ensemble, CBA Vocalize and some extremely gifted soloists.
The Winter Showcase will take place at Corby Business Academy Theatre on Thursday 13th December 2018 and will commence at 7pm. Refreshments will be available on the evening and our Music Department's new CD will available to purchase (find out more by clicking here).
Director of Music, Mr Clive Wears said: 'The students have been incredibly busy practising in the run up to the event. I hope you will join us on what I am sure will be a tremendous occasion.'
Head of School, Mr Simon Underwood said: 'This will be the first time we have combined our Awards Evening and Christmas Concert. We are really looking forward to the showcase and hope you you will join us for what promises to be an evening full of celebrations all round.'
Tickets for the Winter Showcase are free. Tickets for families of Musicians will be available from Student Reception whilst tickets for families of Award Winners will be available from Mr Underwood. Please make sure you complete the reply slip on the letter attached if you wish to attend as these will need to be handed over in exchange for tickets.
During the week commencing 10th December, the remaining tickets will become available at Student Reception for all other students and their families who wish to attend the evening.