Corby Business Academy Winter Showcase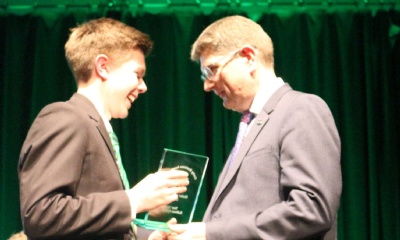 On Thursday we celebrated the many achievements of hundreds of our students at our first Winter Showcase, which included a combination of musical performances and a presentation of awards.
The Junior Concert Band opened the show with a performance of 'The Great Escape' before Head of School Mr Simon Underwood welcomed families and introduced awards and comperes throughout the event.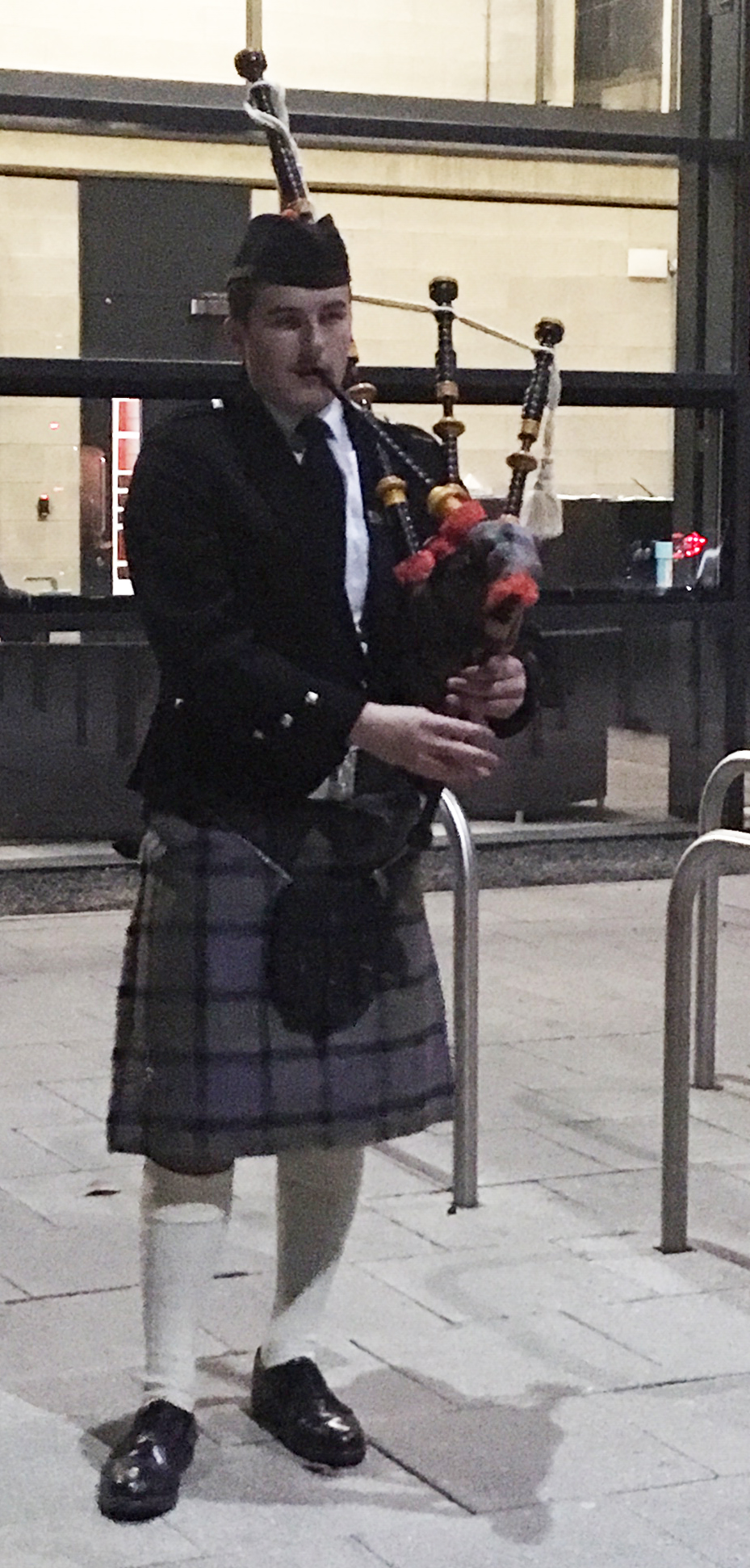 Awards were presented to students in four categories. Head of School Mrs Nicola Treacy presented the Academic Progress Award, Chair of the Governors Marianne Harris-Bridge presented the Success through Adversity Award, Executive Principal Ms Anne Hill presented the Academic Attainment Award and CEO Dr Andrew Campbell presented the Student of the Year Award.
In-between awards our audience listened to a variety of popular Christmas songs such as Frosty the Snowman, Rudolf the Red Nosed Reindeer and It's Beginning to Look a Lot Like Christmas. A range of classical and contemporary numbers also featured and consisted of songs such as Let It Go from the Disney film Frozen, Ravel's Balero and Oye Como Va arranged by Wakeman.
All songs were performed by a variety of music groups including the Junior Concert Band, Junior Brass Ensemble, Woodwind Ensemble, CBA Vocalize, CBA Big Band, Senior Concert Band, Senior Vocals and Compass.
As well as the music groups their were solos from Louie Anderson on trumpet, Jessica Walker on cello, Louie Anderson and Sullivan Rymarz, who is our first student to have a xylophone solo. He played Helterskelter by W G Lemon, and although he seemed exhausted after, the performance seemed to be a big hit with the audience.
Vocal soloists also stunned the audience and were performed by Rebecca Loveday, Lauren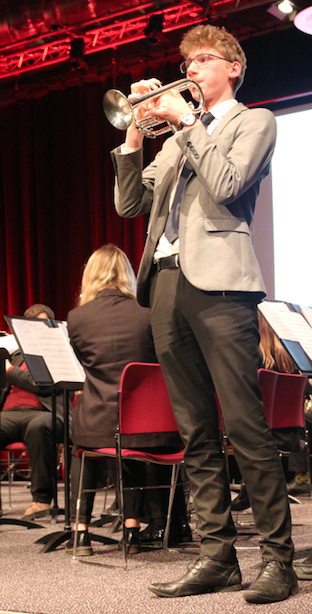 Samuels-Hammond and Bethany Aveyard. Rachael Beezer and Lael Hatinawedu also sang a duet of Love Lies by Khalid and Bethany performed a duet with Laurie Coleman who played the saxophone.
Director of Music, Mr Clive Wears said: 'It was great to see so many of you attend the Winter Showcase. We are very thankful for all the support we continually receive from families.
'The young musicians put in a lot of time and hard work in preparation for the event and this shown in the spectacular performance they put on. The evening demonstrated the wealth of talent we have at the Academy and the students should be very proud of themselves.'
Head of School, Mr Underwood said: 'The student awards typify a range of achievements across our student body. Academic excellence and individual progress are key indicators or how hard the Academy is working. Students from a wide range of backgrounds are displaying an outstanding attitude towards learning on a daily basis.'
A big thank you to everyone that made the evening possible. We wish all our students and their families a very happy Christmas and New Year.
Well done to all award recipients:
Academic Progress
| | |
| --- | --- |
| UNIT | James Stuart |
| UNIT | Kaitlyn Williams |
| Year 7 | Ben Lattimore |
| Year 7 | Weronika Burek |
| Year 8 | Niall Shackleton |
| Year 8 | Lucy Stone |
| Year 9 | Blazej Puchala |
| Year 9 | Sumiya Swara-Soran |
| Year 10 | Jarrod Ackah |
| Year 10 | Katie Thacker |
| Year 11 | Jozef Balogh |
| Year 11 | Eleanor Webster |
| Year 12 | Christopher Williamson |
| Year 12 | Paula Uljanica |
| Year 13 | Craig Scott |
| Year 13 | Hannah Collier |
Success through Adversity
| | |
| --- | --- |
| UNIT | Benjamin Sayles-Haslam |
| Year 7 | Harry Byrne |
| Year 8 | Ayden Baldwin |
| Year 9 | Eden Trotter |
| Year 10 | Eleanor Pike |
| Year 11 | Jack Ennis |
| Year 12 | Erin McDougall |
| Year 13 | Sophie Malone |
Academic Attainment
Year 8

Reece Forsdike

Year 8

Bethany Wishart

Year 9

Alan Zajac

Year 9

Bethany Aveyard

Year 10

Lennon Gibbs

Year 10

Cuba Aves-Walker

Year 11

Joe Shirlaw

Year 11

Denisa Stanciu

Year 12

Jack Watts

Year 12

Abbi McKay

Year 13

Chantal McLaren

Year 13

Harry McEwan

& Louie Anderson
Students of the Year
| | |
| --- | --- |
| UNIT | Tyler Haxton |
| Year 7 | Emily Draycott |
| Year 8 | Daniel Wyper |
| Year 9 | Kiezer Upfold |
| Year 10 | Sullivan Rymarz |
| Year 11 | Daniel Ferreira |
| Year 12 | Kyle Murray |
| Year 13 | Lauren Shirlaw |