Academy supports #EndPeriodPoverty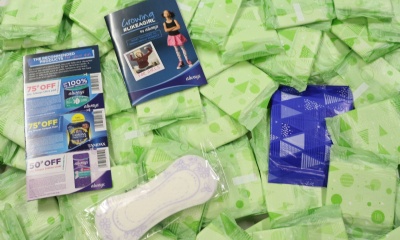 Corby Business Academy gets behind the Always #EndPeriodPoverty Campaign. The scheme aims to supply girls in need with free sanitary pads to help ensure they don't miss out on their education because of their period.
Our Academy will be supporting the scheme by ensuring our students have access to free sanitary products. These will be available in a box in the medical room, an accessible location, where students will be able to discreetly take the products they require.
Unit Teacher Mrs Laura Taylor who set up the campaign at Corby Business Academy said: 'I signed up to the scheme after hearing that 137,000 girls in the UK regularly miss school because they don't have access to sanitary products.
'Period poverty is a real issue for some of our students and we believe that no student should go without. Each month we will receive sanitary products from Always based on how many students received free school meals. We are really pleased to be part of the scheme which will make a massive difference to some of our most vulnerable students by ensuring they have sustainable access to sanitary products in a discreet way.'