World Book Day celebrations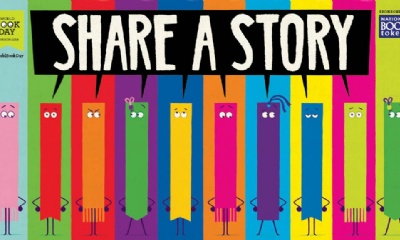 To celebrate World Book Day, the library team organised a variety of book related activities.
Key Stage 3 students took part in 'Share a Story'. The short story was divided into sections and staff read out a different section to students in each of their lessons to expose them to a range of reading styles.
There was also a quiz based on what staff around the school are currently reading and WBD vouchers and books were given out throughout the day.
Head Librarian Amy McKay said 'As always World Book Day is about celebrating books and encouraging students to share and discuss their favourite books which we hope will then inspire them to pick up books they may not usually read and broadening their reading array.'

Thank you to our library staff Amy and Christina for organsing the activities.