Summer Music Concert 'Music from Stage and Screen'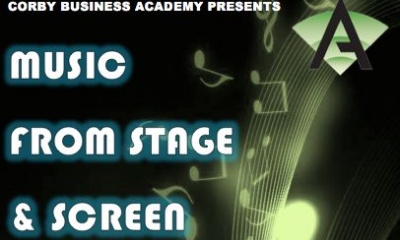 We are holding our annual summer concert at Corby Business Academy 'Music from Stage and Screen'.
The concert will take place in the Theatre on Wednesday 26th June from 7:00 p.m. - 8:00 p.m.
There will be performances from the Senior and Junior Concert Band, the Big Band, String Ensemble, Brass Ensemble, Woodwind Ensemble, CBA Vocalize as well as gifted soloists and special guests.
Tickets for the concert are free and are available to parents, carers and family of Corby Business Academy students from student reception. Please sign the reply slip on the letter sent home (also attached below) to let us know how many tickets you require. Students will not be able to collect the tickets without the slip.
We look forward to seeing you there.