A-Level student success stories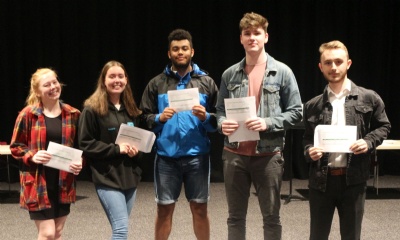 Congratulations to all our Sixth Form students celebrating their A-Level results today. Here's what some of our top performing students are doing next: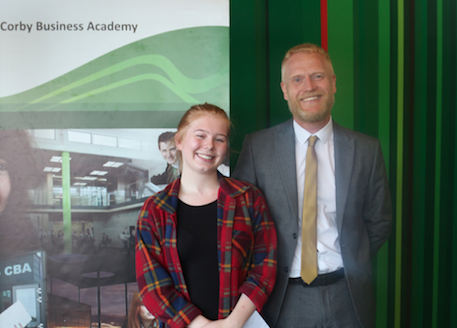 Chantal McLaren has secured a place Cambridge University to study Psychological and Behavioural Science after achieving A*s in Art and Psychology, an A in English Literature and a B in Maths. She said: "I am ecstatic with my results, it is amazing and I am in shock. I have exceeded the grades I needed to get on to the course I want to study which is pleasing to know. I really wanted to study Psychology at University as I loved the subject at A-Level. I am the first in my family to go to university and I am so pleased to have secured a place at Cambridge where I know I am going to be taught by best. I would like to thank all my family who have been incredibly supportive. I would also like to thank my teachers Mrs Anderson and Miss Boyd for all their support. Sixth Form has helped me take responsibility and manage my own time which has been great preparation for university."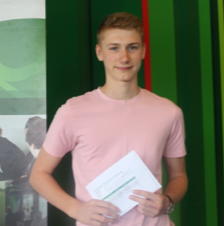 Louie Anderson gained an A* in Maths , an A in Further Maths and a B in Physics. He is going on to study Civil Engineering at the University of Leeds. He said: "I am very pleased with my results and exceeded the grade requirements needed for my university course. Civil Engineering is such a broad subject and I am excited to study the subject in greater depth. I have always found the subject interesting and really enjoyed the practical side of Physics at A-Level. Practising a wide variety of exam questions helped prepare me for the exams as you never know what questions will come up. I would like to thank my teachers and family for their support."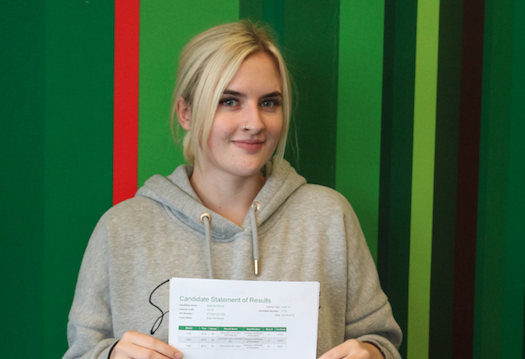 Eden Northover will be going on to study Law at the University of Birmingham. She achieved an A* in English Literature, an A in History and a B in Psychology. She said: "I am overwhelmed with my results and feel very happy to be able to go on to study Law at the University of Birmingham. I really liked the campus when I visited and look forward to studying all the different aspects of law within the course. At the moment I am hoping to become a lawyer but I am interested to find out more about the different fields within law throughout the duration of the course."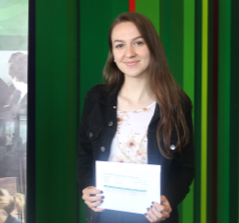 Petronela Andries achieved a Distinction * in Business , an A in Maths and a B in Chemistry. She is now going on to study Finance, Accounting and Management at the University of Nottingham. She said: "I am pleased with my results as they have allowed me to study my chosen course. I am hoping to go into Finance Management once I complete my degree as I enjoy working as a team and leading people. My advice to future Sixth Form students would be to believe in yourself."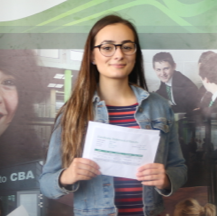 Tijana Karan will be studying Maths and Economics at the University of Nottingham after achieving an A* in Maths, an A in Further Maths and a C in Physics. She said: "I am really excited by my results and very surprised. Mind maps have really helped me in the run up to my exams. I would advise other students to create these as early as possible and stick them up on the wall in your room. I would like to thank Mr Walsh for his exciting Physics lessons and Mrs Anderson for all her support. Being Head Girl at the school has helped me to develop many key skills such as leadership and I have really enjoyed being able to help the younger students through my role.

Danielle Potter gained As in Business and Maths and a B in History. She is now going on to study Economics and Politics at the University of Leeds. She said: "I am really pleased with my results and exceeded the entry requirements of the course. My A grade in Maths is my most rewarding grade as I found the exam paper really hard so it was a nice surprise. Leeds was the first university I went to see and no other universities I saw compared so I am now looking forward to the experience. Quizlet (an online resource) allowed me to create flashcards which have helped me to memorise key dates in History."