CBA's site manager looks forward to the challenge of his new role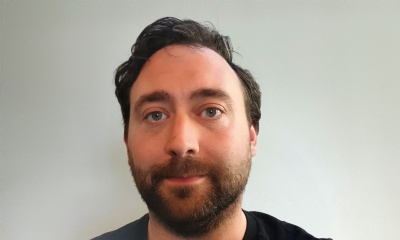 Corby Business Academy's new site manager, Carl Wyatt, has extensive experience in school estates management and is looking forward to ensuring the premises are safe and ready to open when appropriate.
Carl delayed his start date as his previous employer started producing ventilators to help with the Covid-19 pandemic and Carl was needed to help out. Now working full time at CBA he is responsible for strategic planning plus the entire cleaning team and two site supervisors. He said: 'I am trained as a plumber but have worked in facilities management at schools and universities from 2009 until 2017. Most recently I worked as a mechanical engineer at AMG Mercedes so, when the site switched over to producing CPAP (continuous positive airway pressure) devices to help people with Covid-19, my start date at CBA was delayed for a while. Although I learned a huge amount during my time at Mercedes I always wanted to get back into the educational sector as I enjoy working as part of a team with regular working hours.
'Corby Business Academy is a school that is in good condition but there is still an awful lot that needs to be done, both in terms of caring for the fabric and plant in the building, and also planning for a phased reopening. I am communicating a great deal with my colleagues on Teams and we are carrying out detailed risk assessments and strategies.
'They say when you start a new job you only get one opportunity to make a first impression, but now, due to the pandemic, it may be a while before all the students and staff are together in one place. My first responsibility for the school and for them is to ensure the building is fit for purpose and safe when they get the go-ahead to return. Corby Business Academy has a welcoming and modern environment and I am really looking forward to the challenge of the new role.'