Sixth Former given chance to become Master Cadet
Congratulations to one of our students, Cadet Sergeant Josh Haigh, who is one of just 12 CCF cadets nationally to be considered for the award of Master Cadet.
Josh, along with Cadet Colour Sergeant Paul Ile, from Kettering Science Academy, are both senior cadets in the Trust Combined Cadet Force, having risen to leadership positions after taking part in school-based training and field exercises on Camp.
This is the first year that the Army Cadet Force has extended applications for Master Cadet status to candidates from the CCF, who will field just 12 representatives nationally, compared to 360 from the ACF. It is therefore a huge honour f­­­­or Josh to be selected, as well as an indicator of his high calibre. In order to qualify the duo will take part in a Zoom meeting with Colonel Marc Godfrey, (Colonel Cadets for East Anglia).
Josh was nominated for the Master Cadet Award by WO1 Nigel Barrett. He said: 'This is the most prestigious award that the ACF cadets can achieve. During lockdown they opened up the process to CCF cadets as well so I submitted details of Josh's service and achievements for consideration.
'Pre-lockdown he would have been invited for a week-long course at Frimley Park, but due to Covid restrictions he will now have a Zoom interview with the Colonel, answering questions about his experience and outlook. As there are only 12 CCF cadets being put forward it is hugely exciting that two of ours have got this far in the process.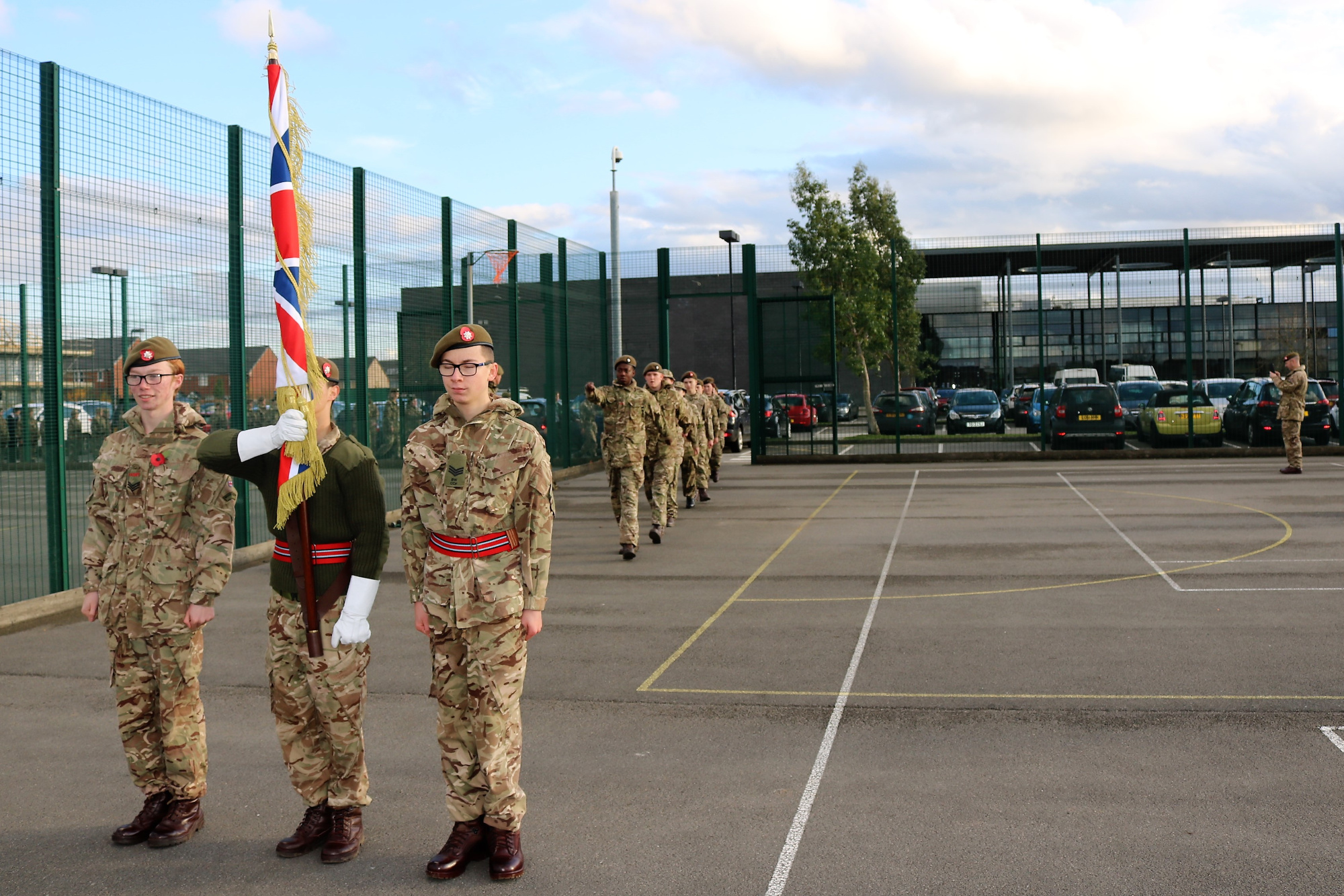 'Josh and Paul have been our senior cadets for a while and have been instrumental in sharing their knowledge and expertise with the younger cadets.
'They are also the only cadets in the county representing the CCF at the Remembrance Service at All Saints' Church in Northampton so that is a huge honour as well. They are both very committed to the CCF and are great role models for our younger cadets so we wish them all the best for both the Award process and Remembrance ceremony.'
Sgt Josh Haigh said: 'When I first started cadets I was a shy, quiet, Year 9 pupil without much confidence. Over the past three years I have grown so much and now have the confidence to stand in front of 70 or so peers and give orders on a weekly basis.
'The experience I have had within Combined Cadet Force is invaluable. l have learnt many transferable skills and, by far the best exercise I was selected for was a regional Combat Cadet competition, a three day long challenge which I really enjoyed.

'To prepare for the Master Cadet nomination I have researched everything I can about the course as well as enlisting the help from a friend to run through a couple of mock interviews to help develop my technique. The places are extremely limited and, if chosen, it will be a great honour to represent Brooke Weston Trust and the Combined Cadet Force.'