More A-Level Success Stories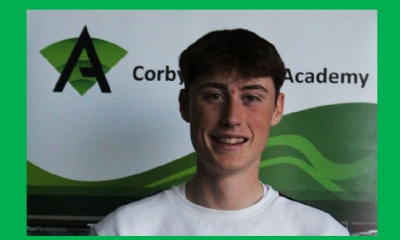 Congratulations once again to all Sixth Form students who are collect their A-Level results yesterday. Here are more stories about what some of our students are doing next.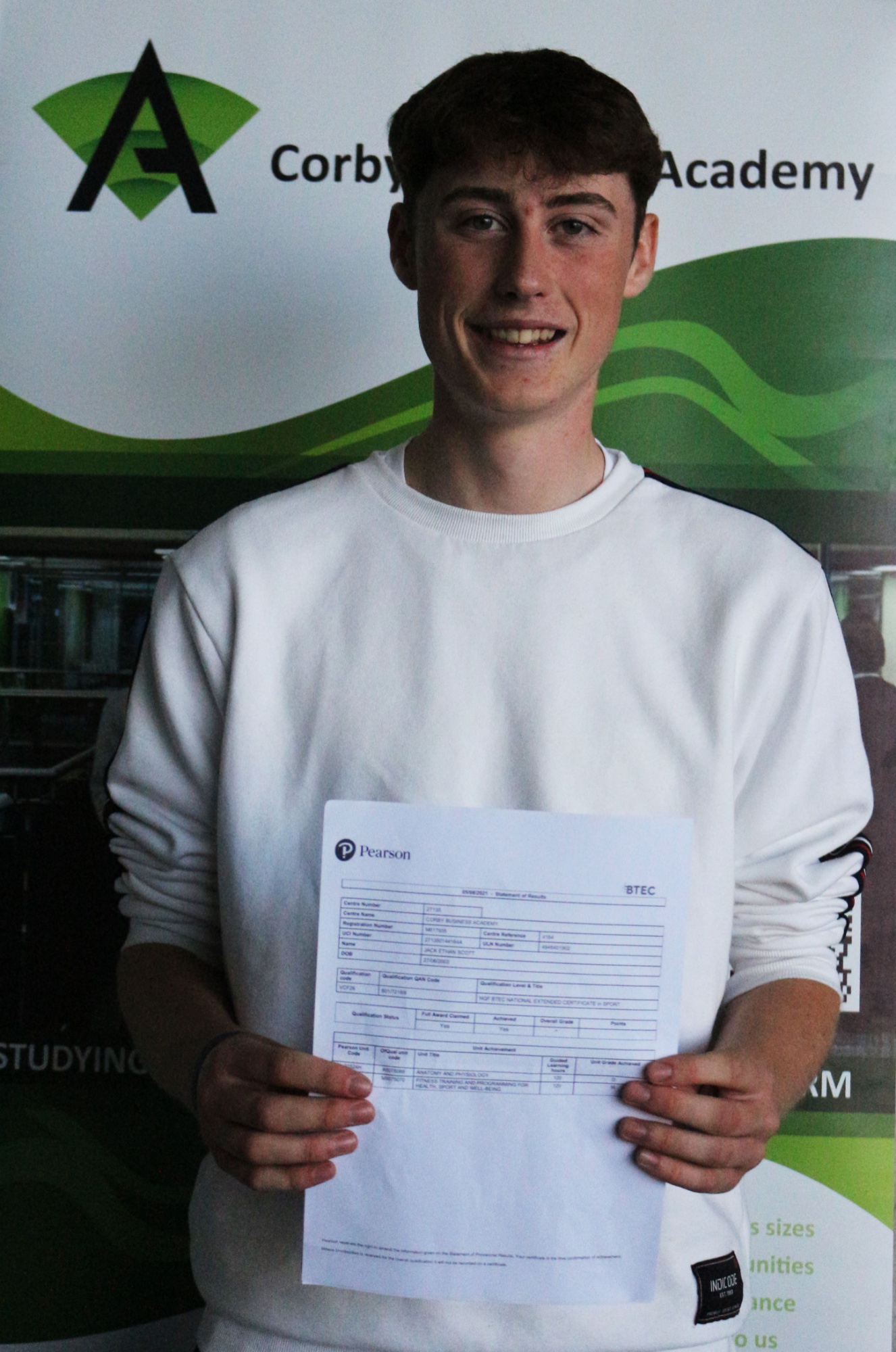 Jack Scott's results included two Distinction*s in Business and Sport. He will now continue his studies in Anatomy and Physiology at the University of Lincoln. He said: "I am very happy with my results. My favourite subject to study has been Sport as it is something I hope to pursue as a career due to my interest in the subject. I decided to study my course at Lincoln as it is one of the best courses in the country for the university. I am looking forward to learning about Sport Physiotherapy in details.
"I would like to thank Mr Joseph, Mr Hallam and Mrs Harris as they have all helped me towards my future. I have enjoyed my time at Sixth Form at Corby Business Academy due to the opportunities I have been offered. I have been able to study new areas within the subjects I enjoy. I would advise students starting their A-Levels next year to ask for help if needed. Practice questions got me in the mindset for my assessments."

Harriet Clarke's results included an A* in Art, and she will continue her studies in Fine Art at the University of Arts London. She said: "I am so happy with my results. I decided to study at UAL because it is the second-best university in the world to study my chosen course and I wanted to challenge myself. I am really looking forward to the creative freedom the course will allow me as well as being with some of the greatest artists in the country.
"I am currently unsure of my chosen careers path but am passionate and talented in Art so would like to have a career related to the subject. I hope that my course and being London will help me to decide on a career I would like to pursue.
"To help me prepare for my assessments I used everyone around me that could provide help and ensured that I played to my strengths. Art has been my favourite subject. When you study something you are passionate about, you can tell your doing what you are meant to do in life. I would advise students starting Sixth Form next year to only take A-Levels that they are enthusiastic about and enjoy.
"I would like to thank Mrs Anderson for not giving up on me as well as Miss Boyd and Mrs Morgan who showed me how talented I am. Highlights from my time at Corby Business Academy include the friendships and the community we have made. The people around me have made my 7 years at the Academy wonderful."