MUSIC TRIP TO SEE 'LA BOHEME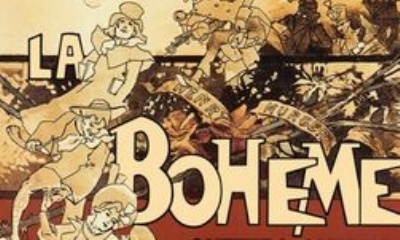 'A' LEVEL MUSIC TRIP TO SEE 'LA BOHEME's
On Wednesday 2nd February a group of Sixth Form students went to see a performance of 'La Boheme' at The Coliseum, Covent Garden, London organised by the Music Department. This was a great trip to assist in the wider listening paper as part of their 'A' level music course.
The performance was put on by the English National Opera. La Boheme is an opera in four acts composed by Giacomo Puccini between 1893 and 1895 to an Italian libretto by Luigi Illica and Giuseppe Giacosa. The story is set in Paris around 1830 and shows the Bohemian lifestyle known in French as 'La Boheme' of a poor seamstress and her artist friends.
For some students this was the first opportunity to attend an opera in Covent Garden. A great experience was had by all.