Wear Blue for Zak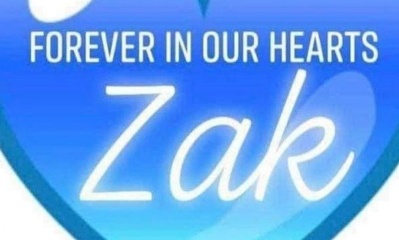 On Wednesday the 23rd February in memory of Zak Fairhurst, students and staff were invited to contribute £1.00 and participate in our 'Wear Something Blue' Day (Mufti Day) For Zak. Blue was Zak's favourite colour, and he will be truly missed by staff, students and everyone in the community.
All proceeds will go towards 'Zak's Go Fund Me' page, if you would like to contribute additional funds, please use the link below:
Help give Zak Fairhurst the send off he deserves
The total amount raised so far is £1,277.36 with the total still rising.
The Unit have also been organising a raffle which will be selling tickets until Wednesday the 2nd March. There a £1 a strip and will be available in DL1.