World Book Day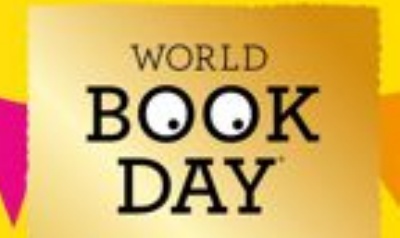 Happy World Book Day, On Thursday 3rd March 2022 we celebrate 25 Years of World Book Day.
World Book Day 2022 - You are a reader.
At Corby Business Academy we are showing our students that we are all readers and sharing the life-changing experience or reading for pleasure.
We are celebrating World Book day throughout this today by:
Throughout Tutor time today there is a quiz called 'The Masked Reader'. Staff have been disguising themselves and were filmed reading a short extract from a book for students to guess, which book it is from. The Tutor group who scores the most points will win a prize.
Within the first 5 minutes of every lesson today, Teachers will be sharing their favourite book, and favourite quote from the book.
The library has a quiz for Students to fill out independently with an opportunity to win a £10 Book voucher.
All Students will receive a £1 book token, to go out and exchange for a FREE World Book Day book. These will be handed out in English/library lessons this week.
Our library is full of the latest books for students to borrow throughout the year.
There is are lots of information on the World Book Day website for everyone to view.