Congratulations Scarlett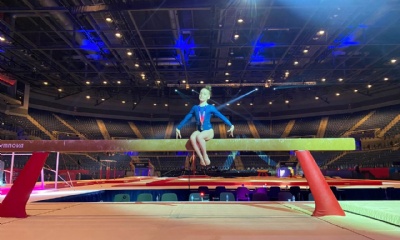 Scarlett takes a 2nd place on Beam in the British Gymnastics Championship
Year 7 student, Scarlett Bullock competed as an Espoir (the youngest you can compete at Britain) at the British Gymnastics Championship, M&S Bank Arena in Liverpool, placing 8th overall.
Scarlett joined the Corby Gymnastics Academy when she was 4 years old and now trains over 25 hours per week. During these hours she has become disciplined in her schoolwork and in her gymnastics schedule.
During the recent competition, Scarlett competed on the vault, floor, bars and beam. She secured her silver medal on the beam.
Scarlett has said her dream is to compete at the Commonwealth and Olympics in 2028.
Scarlett's mum said, "it was amazing to see her compete in such a large arena alongside the best gymnasts in Great Britain and was an inspiring experience for her to watch the Seniors to see where her journey can take her."
All at Corby Business Academy are so proud of Scarlett's achievements so far, and we look forward to hearing all about her successes in the future. Well done.