Summer Music Concert
Please click here to see information regarding our Summer concert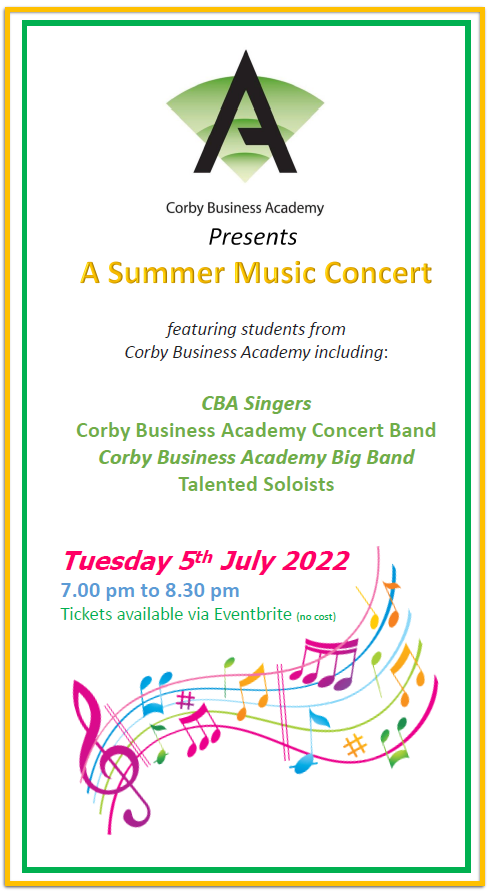 Summer Concert
7.00 p.m.
Tuesday 5th July 2022
We would like to take this opportunity to invite you to the Academy's Summer Concert. We will be celebrating a range of musical achievements amongst our students. The evening will provide guests with an opportunity to experience the Concert Band, Big Band, CBA Singers as well as other ensembles and some extremely talented soloists.
The Summer Concert will take place at Corby Business Academy, in the Main Theatre, on Tuesday 5th July. Guests should arrive between 6.30 p.m. - 6.45 p.m. with the evening due to conclude at 8.30 p.m. Refreshments will be available during our intermission.
Students who are taking part should arrive no later than 6.30 p.m. in full school uniform. Tickets for the Concert are free and are available using the link below.
https://www.eventbrite.co.uk/e/cba-summer-concert-tickets-367395027417