More celebrating A-Level results success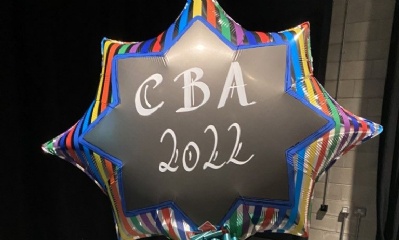 Leo Copeland
Leo Copeland who achieved A*s in both Maths and Further Maths will be studying Maths at his first choice of Nottingham University. He says; "Thank you to Mrs Thompson who got me into Maths in Year 11 and got me to get the grade I needed to do further Maths at A-levels."
Mary-Felica Gomez
Mary-Felica Gomez received a Distinction* in Health and Social Care, a B in Business and a B in Media. She was rather speechless and couldn't believe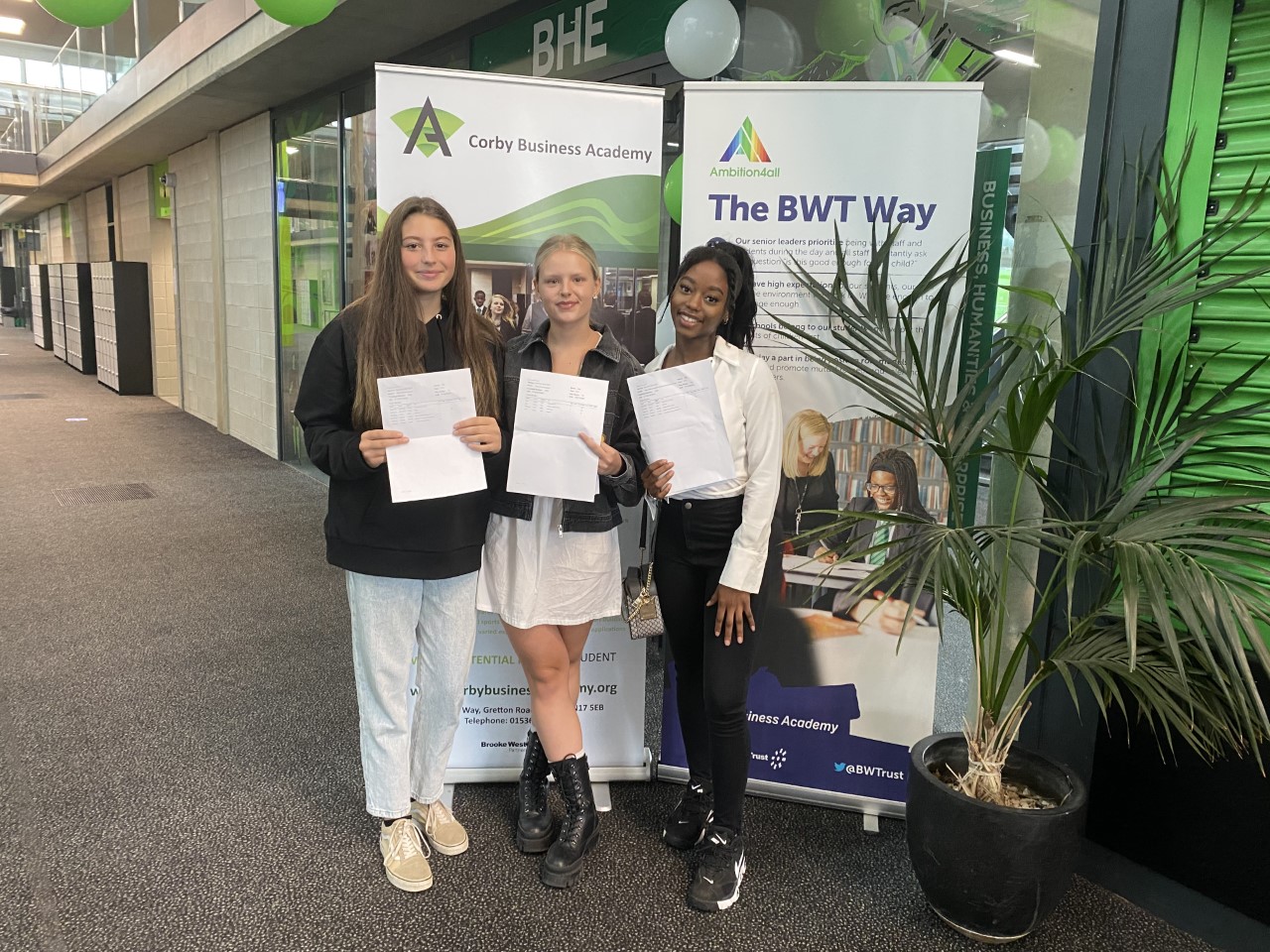 she'd achieved such incredible results. She said she was really excited about the next stage in her life. Mary is going to do a degree apprenticeship in London with an international commercial real estate business.
Holly Hughes
Holly Hughes secured a Distinction in both Health and Social Care and in Sport as well as a B in Business Studies. She will be going to do an apprenticeship in Business.
Miss Allen who taught Mary and Holly Business said; "They both worked extremely hard throughout the years and deserved their result and to go celebrate their success."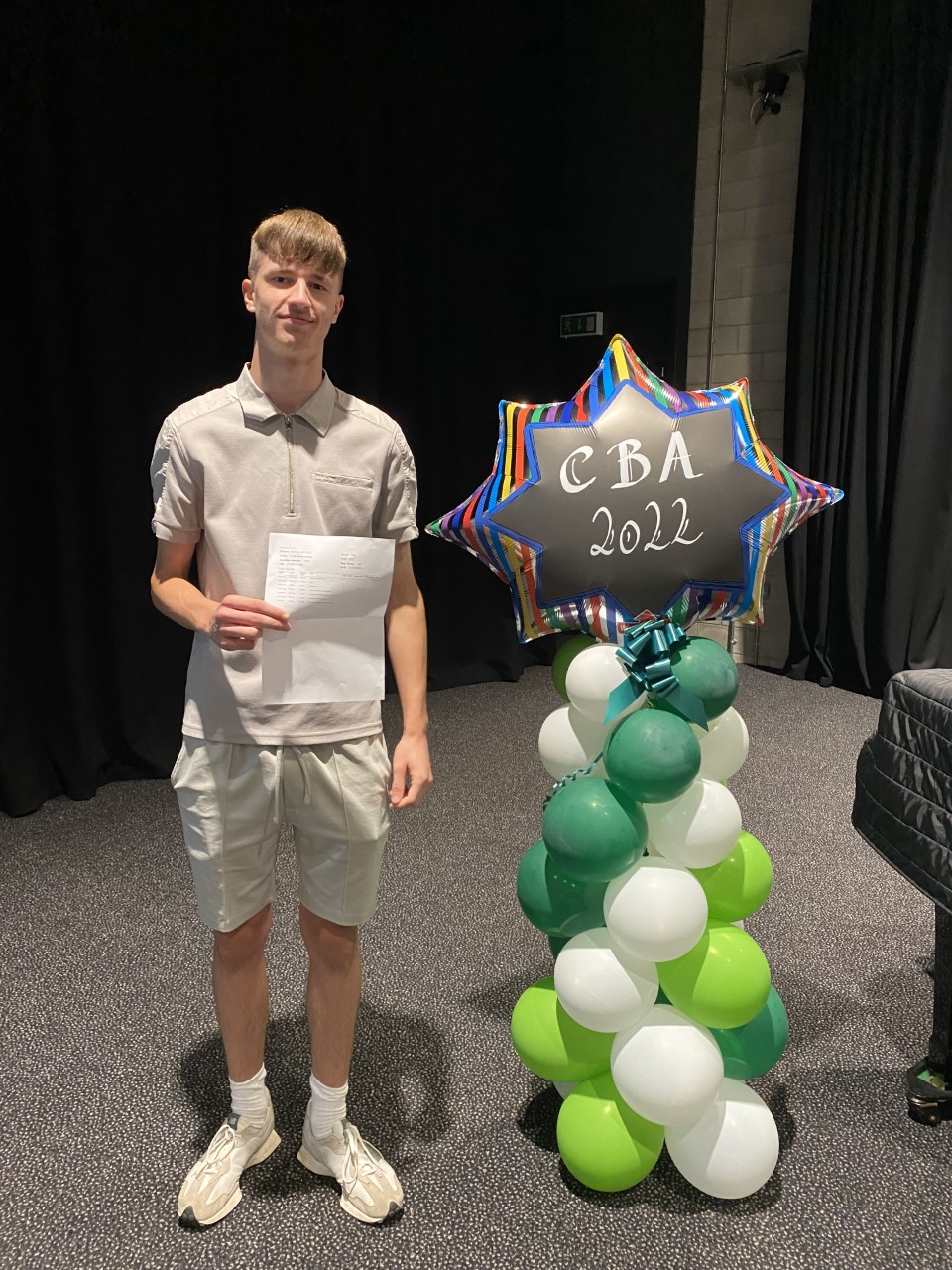 Chay Herbert
Chay Herbert is going to do an apprenticeship in Project Management in Manchester after getting 2 Distinction*s and a C in Business. He said; "I know I didn't do well in my Business paper but to get a C - I'm so happy. I'm looking forward to moving to Manchester and to develop skills while working and getting a degree alongside my apprenticeship. I need to say thank you to all my teachers; Mrs Harris, Mr Wall, Miss Allen, Mrs Stanley and Mrs Hawkins for everything; I wouldn't have been able to do it without them."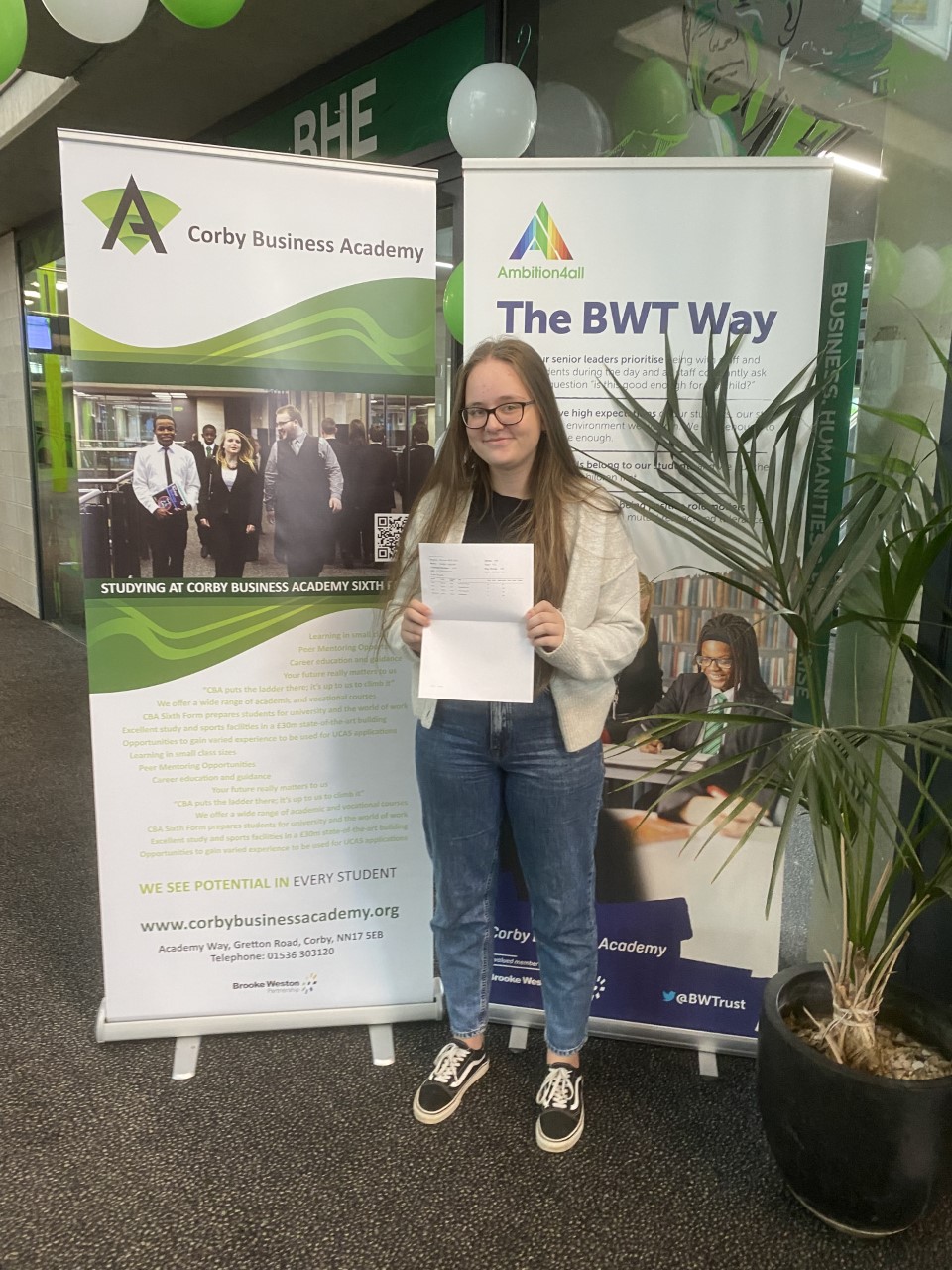 Heidija Lagzdina
Heidija Lagzdina secured her first choice at to study Psychology after achieving straight As in Geography, Maths and Psychology.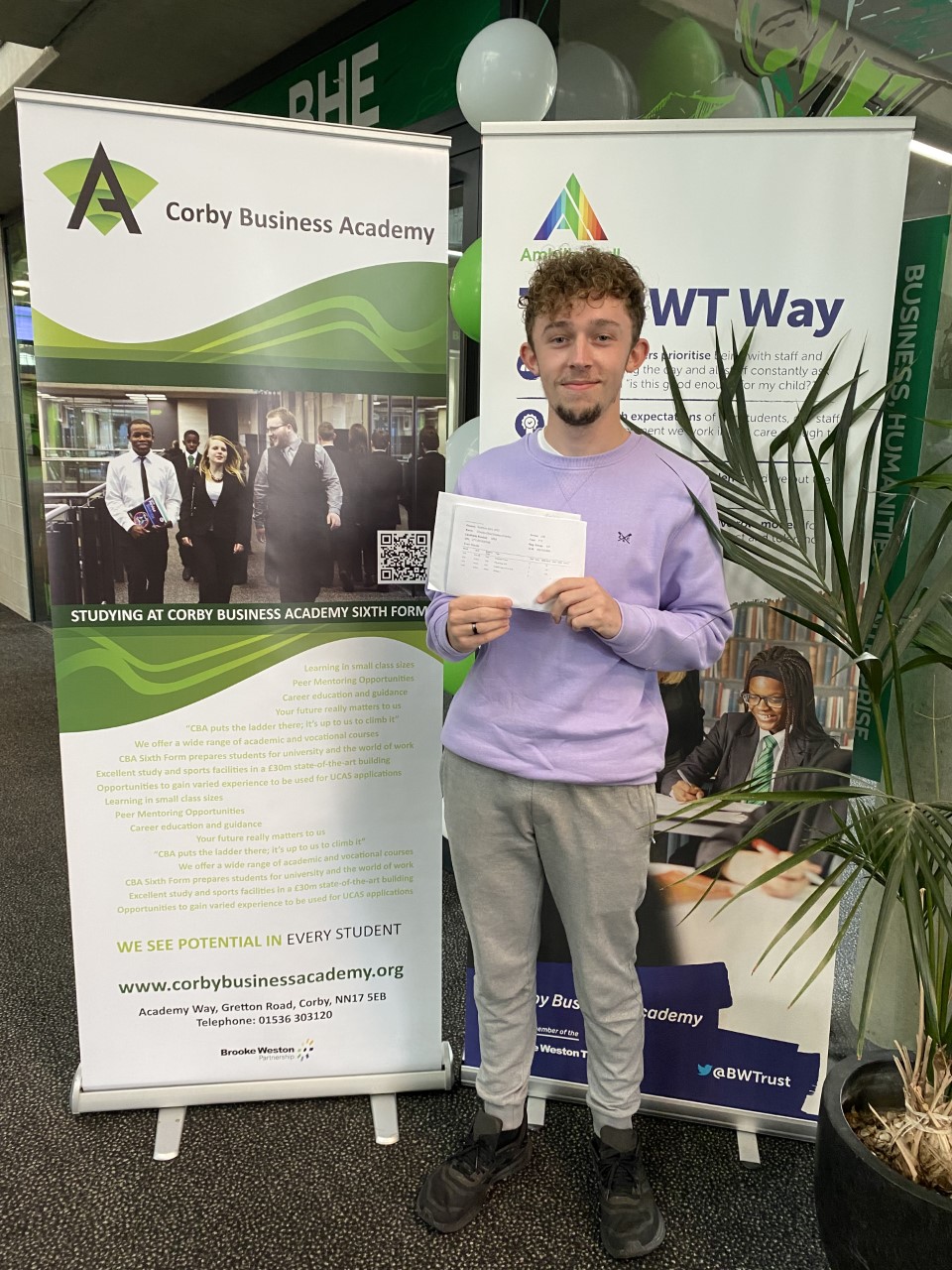 Charlie Dowey
Charlie Dowey achieved 3 As in Psychology, English and Biology and is heading to De Montfort University, Leicester to study English Language and Journalism. He wanted to thank Mrs Prior and Mrs Wood for all their help and dedication whilst teaching him.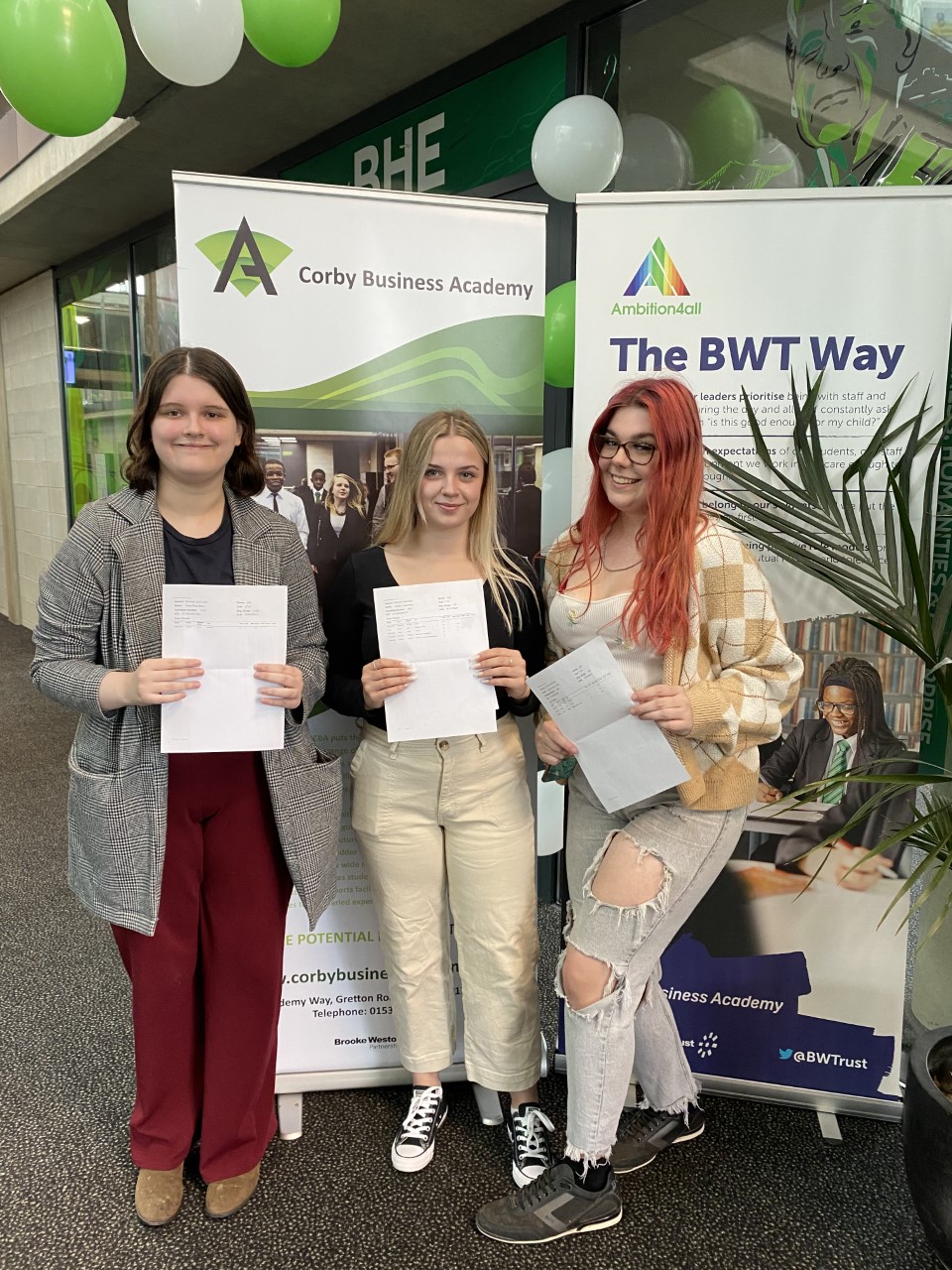 Rose Milner
Rose is a Unit student who received an C in A Level Art. She has not decided what to do next and is thinking of doing a Gap year.
Jamie Potter
Jamie Potter achieved an A in Maths, A in computer science and a B in Business. He received his first choice of studying Accounting and Finance at Leeds university.